A UK Royal Air Force-operated Airbus Defence & Space A330 Voyager touched down at its Brize Norton home in Oxfordshire on 25 June sporting a new Union Flag livery to denote its tasking as a VIP transport asset.
The new scheme for the widebody (ZZ336, also named "Vespina") was applied at Marshall Aerospace and Defence Group's Cambridge airport site.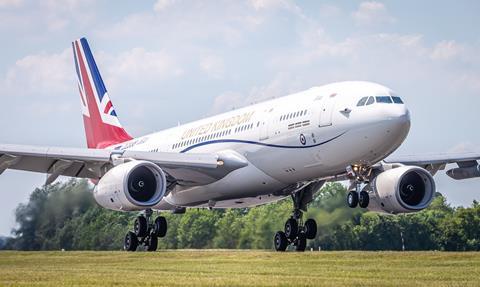 The UK Ministry of Defence (MoD) describes the new-look asset as a "secure, cost-effective and suitably profiled transport for government ministers and the Royal Family". The widebody is "ready to represent the UK across the globe", for example during "trade, diplomatic and other missions", it adds.
Despite also referring to the aircraft as "The Prime Minister's Voyager", the MoD notes: "Alongside its VIP role, the aircraft remains certified for its original use, including air-to-air refuelling and personnel transport".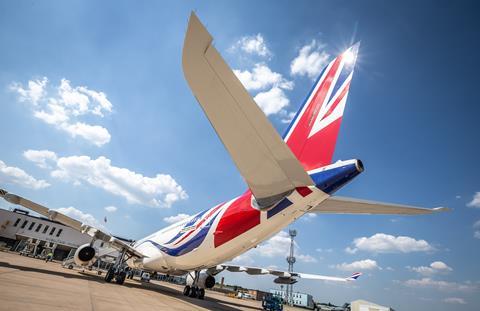 Cirium fleets data shows that ZZ336 now features a 58-seat VIP configuration, including a 1-2-1 layout. Its refurbishment was approved as part of the Ministry of Defence's 2015 Strategic Defence and Security Review.
One of 12 AirTanker-owned Voyagers – including two held on the UK civil aircraft register – the Rolls-Royce Trent 772-powered twinjet was first flown in October 2012, Cirium data shows.