Russian Helicopters has begun assembly of the first Mil Mi-171A3 prototype ahead of a maiden sortie next year.
Certification and the start of serial production of the new Mi-171 variant are anticipated in 2022, says the manufacturer.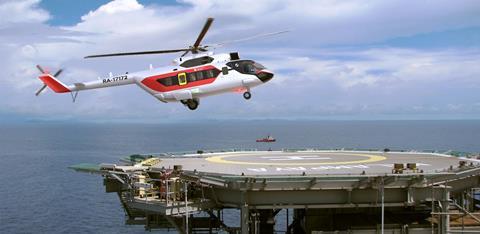 Designed for offshore transport missions, the A3-standard model includes a new airframe which integrates a crash-resistant fuel system into the cargo bay floor. It also features modernised avionics, which have been upgraded for offshore operations and flights in the Arctic.
Widespread use of composite materials has also cut airframe weight over the A2 variant, says Russian Helicopters. It will also meet international oil and gas transport standards.
"We have modernised our production process, allowing us to launch the assembly line for the new Mi-171A3 offshore helicopter," says Andrey Boginsky, director general of Russian Helicopters.
"We are planning to present the first prototype at the MAKS 2021 air show."