The pressure on airlines to address their environmental footprints does not mean a third runway at Heathrow airport should be ruled out, according to UK industry representatives.
Speaking during a panel discussion at the Airlines 2021 event in London on 22 November, IATA's UK and Ireland manager Simon McNamara said that the airline sector's path to net-zero has been designed "to allow the industry to grow but decarbonise at the same time".
"Inevitably we will see more runways," McNamara says, with those facilities served by the more-efficient aircraft that will ultimately drive down emissions.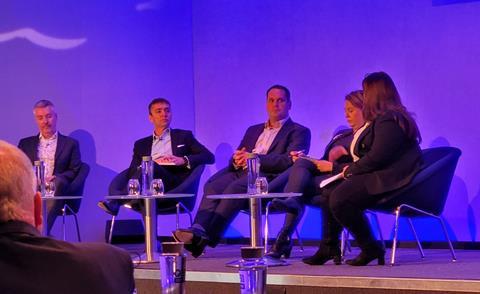 The chief executive of Airlines UK, Tim Alderslade, says Heathrow's "inability to keep charges under control" is more likely to derail plans for a third runway, but also notes that the sustainability dimension has been "priced in" to the airport's expansion.
The status of Heathrow's plans for a third runway is unclear. The project has gone through various approval stages, but UK prime minister Boris Johnson recently predicted that "clean, green aviation" would happen before a third runway is built.