Lufthansa Group intends to transfer its mainline operations from Berlin Tegel to the German capital's new Brandenburg airport a week after the long-delayed opening on 31 October.
The airline group says Lufthansa, Austrian Airlines, Swiss and Brussels Airlines will start operating from Brandenburg on 8 November.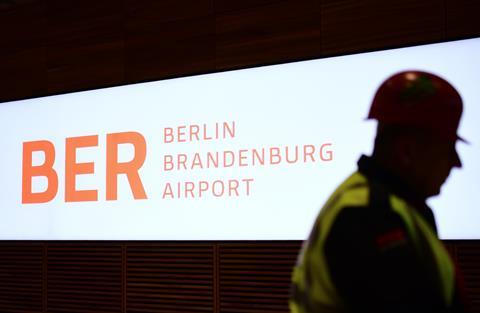 "Lufthansa will bid Tegel farewell on 7 November" with the airline's last scheduled departure from Berlin to Munich, says the group.
Its first flight from the new airport is scheduled to depart at 06:30 the following day, bound for Munich.
Budget subsidiary Eurowings will start operating from Brandenburg on 4 November "according to current plans", says the group, which today updated its booking systems with the switch from Tegel to the new airport.
Using the same "according to current plans" qualifier, the group says its total number of flights and schedule from Berlin will not change as a result of the airport change.
The group's airlines handle some 33,000 passengers a day in Berlin, Lufthansa notes.
Chief commercial officer passenger airlines Harry Hohmeister states: "We care about Berlin. No one else connects Berlin with the world like we do."
He warns, however, that the city "needs an efficient airport" and that Brandenburg needs "better connections" to the local public transport system and long-distance rail network.
More high-speed rail connections to Rostock, Dresden and Hamburg "could strengthen intermodal traffic", he argues.
Hohmeister foresees that the new airport "should not have the significant bottlenecks at security checks that were recently the case at Tegel". But he notes: "It is important that the modernisation of the airport continues in the future."