Even before the coronavirus crisis, the aircraft manufacturers' product plans had been dealt several blows, with the grounding of the Boeing 737 Max, questions over the NMA, and the termination of the Airbus A380 programme.
With demand for airliners now likely to be extremely soft for at least two years, how will that affect prospects for the main narrowbody and widebody types in the medium term.
And, beyond that, what now for the next generation of single-aisle aircraft earmarked to replace the 737 and A320 families in the 2030s, and the new technologies behind them? Will the manufacturers have to take their entire product strategies back to the drawing board?
Speakers
This webinar will be moderated by Max Kingsley-Jones, Executive Director, Content, FlightGlobal
Arjan Meijer, President & CEO, Embraer Commercial Aviation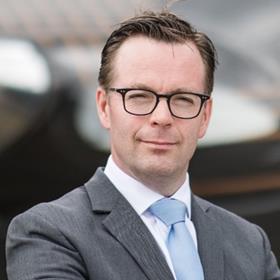 Arjan Meijer is President & Chief Executive Officer of Embraer Commercial Aviation and EVP at Embraer S.A. Arjan joined Embraer in April 2016 as Vice President of Commercial Aviation for Europe, Middle East, Russia and Central Asia. Appointed Chief Commercial Officer of Embraer Commercial Aviation in January 2017, based in Amsterdam, Arjan oversaw worldwide sales, marketing, customer support and primary customer relationships. In June 2020 Arjan was appointed President & CEO of Embraer Commercial Aviation and, as an EVP, joined the management board of Embraer S.A.
Prior to April 2016, Arjan spent 15 years at KLM on the engineering, technical services and fleet development aspects of the company. His last role was Managing Director of KLM UK Engineering Limited, a wholly-owned AFI KLM E&M subsidiary specialising in maintenance solutions for regional and narrow-body aircraft fleets. Arjan has a degree in Aerospace Engineering from Delft University of Technology and also holds an Executive MBA (International Master's in Management) from Purdue University.
Sir Timothy Clark, KBE, President, Emirates Airline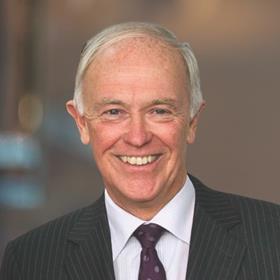 Mr Clark has been in the civil aviation business for his whole professional career, having joined British Caledonian in 1972. In 1975, he moved to Gulf Air in Bahrain and subsequently in 1985 to Dubai where he became a member of the founding team of Emirates as Head of Airline Planning.
In 2003, he became President of Emirates Airline. Until the COVID-19 pandemic hit the world in early 2020, Emirates was serving over 150 destinations in 85 countries with a fleet of 270 wide-bodied aircraft comprising the iconic Airbus A380s, and advanced Boeing 777s. Between April 1998 and March 2008, Mr Clark was also the Managing Director of Sri Lankan Airlines, the latter position resulted from Emirates' acquisition in April 1998 of a major stake in the airline with full management control.
Mr Clark is Chairman of the Emirates Airline Foundation, which he was instrumental in founding. The Foundation strives to improve the welfare of disadvantaged children of the world.
Steven Udvar-Házy Executive Chairman of the Board, Air Lease Corporation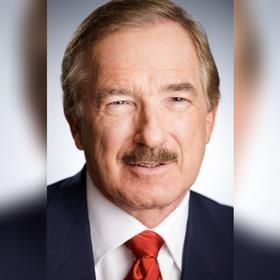 Steven F. Udvar-Házy launched Air Lease Corporation in 2010 and serves as Executive Chairman of the Board. Mr. Udvar- Házy launched Air Lease Corporation in February 2010, bringing more than 40 years of experience to the company. Prior to this, he served as Chairman and Chief Executive Officer at International Lease Finance Corporation (ILFC), a company he co-founded in 1973. Mr. Udvar-Házy is a director of SkyWest, Inc. and currently serves as that board's lead independent director. He is an FAA Airline Transport Pilot with over 35 years of experience flying jet aircraft.
Mr. Udvar-Házy has been the recipient of numerous awards, including the Wings Club Distinguished Achievement Award, The Howard Hughes Memorial Award, The Wright Brothers Memorial Trophy, and The Living Legends of Aviation Award amongst many more.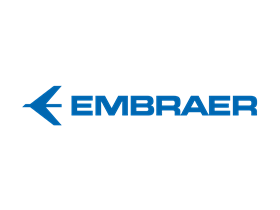 A global aerospace company focused on Commercial, Executive, Agricultural, and Defense and Security aviation, Embraer celebrated its 50th anniversary last year. Headquartered in Brazil, the company designs, develops, manufactures and markets aircraft and systems, providing after-sale customer services & support. Since it was founded in 1969, Embraer has delivered more than 8,000 aircraft. On average, an Embraer aircraft takes off somewhere in the world every 10 seconds. The world fleet transports over 145 million passengers annually. Embraer is the leading manufacturer of commercial jets up to 150 seats and the main exporter of high value-added goods in Brazil. The company maintains industrial units, offices, service, and parts distribution centers across the Americas, Africa, Asia and Europe.