As aviation begins its slow recovery from the Covid-19 crisis, it is clear that passenger behaviour and the rules around air travel will fundamentally change. And, just as after 9/11, airports will have to adjust to this new reality with radical technologies and ways of managing passenger flow.
We have already seen the use of artificial intelligence and other innovations such as touchless check-in and automated gates being introduced to aid the traveller journey. Will the post-coronavirus world see an acceleration of some of these trends as airports and airlines look to introduce health-screening and social distancing measures?
Our webinar will bring together expert speakers from the airport sector – including one of the world's busiest hubs, London Heathrow – to discuss what the future – near-term and longer-term – will look like for airports themselves and the airlines and passengers that use them.

Speakers
This webinar will be moderated by Max Kingsley-Jones, Executive Director, Content, FlightGlobal
Tony Chapman, Senior Director, Product Management and Strategy, Global Airports for Collins Aerospace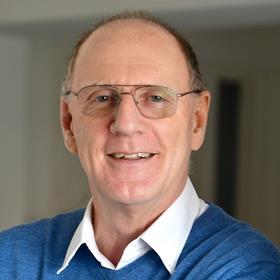 Tony Chapman, Senior Director, Product Management and Strategy for Global Airports, has worked in the Aviation IT Industry for over 30 years. He began his career with Collins Aerospace (formerly ARINC) in February 2003 as the Airports Systems Product Manager for the EMEA region.
Tony has held a number of positions within the company including Engineering Director, Director of Product Development, and Senior Director of Integrated Travel Solutions.
Prior to Collins Aerospace, Tony started his aviation career with Pan Am as a financial systems developer, He then moved to technical systems support. He transitioned to United Airlines as Senior Technical Support Analyst and later the EMEA Regional Manager responsible for all IT related systems.
Tony has a degree in Mechanical Engineering and is a Chartered Engineer and a member of the British Computer Society.
Chris Garton, Chief Solutions Officer, Heathrow Airport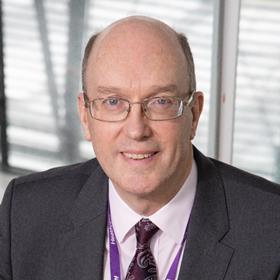 Chris was appointed as Heathrow's Chief Solutions Officer in April 2020. Prior to this, Chris was Chief Operations Officer at Heathrow and before that, held the equivalent role at Dubai Airport, where he played a key role in growing the annual number of passengers over a nine-year period.
His most recent role was Director of Asset Management with Associated British Ports and during his career, Chris has also held a number of positions in engineering and change management at Gatwick Airport, Ineos and ICI. He has a first-class degree in Engineering from London's Imperial College.
Ersin İnankul, Chief Digital and Commercial Officer, Istanbul Airport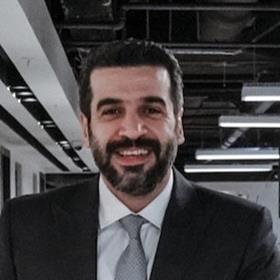 Ersin İnankul currently focusing on developing a new digital strategy for commercial activities at Istanbul Airport to understand deep and detailed view of our customer behavior across all channels.
He is developing a unique open commercial platform for technology enabled collaboration with all related parties to enhance the services they offer and improve our passenger experience. He is continuing his career as Chief Digital and Commercial Officer to bring technology and commerce together.
Ersin started his career in 1998 and has worked as a project manager and consultant in the fields of airport systems, telecommunication, complex system integration and process optimization. Upon joining in TAV Group in 2005, he continued his professional activities as IT project manager of two airports in Georgia. From 2007-2010 he served as IT and integration project manager of two airports in North Africa.
He subsequently took office as infrastructure manager at TAV Information Technologies and advanced in his career to become the deputy general manager of the company. He served as CIO of IGA Construction Group – which is constructing the world's biggest airport in Istanbul – to manage all IT packages from 2015 to 2018.
Antoine Rostworowski, Deputy Director General, Programmes and Services, ACI – World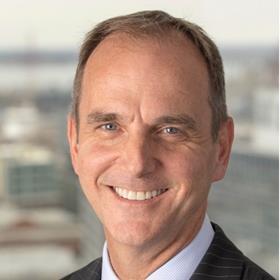 Mr. Rostworowski has 27 years of airline/airport experience at the Management level in Operations, Marketing and Finance.
Previously, he worked for Canada 3000 airlines where he managed operations for Montreal and other regions, and also worked at Air Canada's Corporate Real Estate dept., managing installations for different cities as well as airport rates and charges.
In 2003 he joined Aéroports de Montréal's Business Development department, identifying new types of products, services and technologies to improve passenger processes and increase revenues. He joined ACI World in early 2015 to provide guidance and support to the airport community in terms of standards, recommended practices and industry collaboration to identify how to best improve airport efficiency, the passenger processes and the overall travel experience. His responsibilities at ACI World include Airport Security, Facilitation, IT, ACI Airport Service Quality (ASQ), APEX and Global Training programmes.
Collins Aerospace Systems is a leader in technologically advanced and intelligent solutions for the global aerospace and defense industry. Collins Aerospace has the capabilities, comprehensive portfolio and expertise to solve customers' toughest challenges and to meet the demands of a rapidly evolving global market. With 2019 net sales of approximately $26 billion, the business has 78,000 employees across more than 300 locations globally. It is one of the four businesses that form Raytheon Technologies.