ACI World and IATA have issued a joint call for non-debt-generating financial support to "prevent the systemic collapse of the aviation industry".
"The Covid-19 pandemic remains an existential crisis, and airports, airlines and their commercial partners need direct and swift financial assistance to protect essential operations and jobs," says ACI World director general Luis Felipe de Oliveira during a briefing today. "Without this action, it is not an exaggeration that the industry is facing collapse."
The airports and airlines bodies also reiterated their demand for a universal testing regime to be introduced globally as a means to "safely reopen borders and re-establish global connectivity" amid a dire situation for international flights.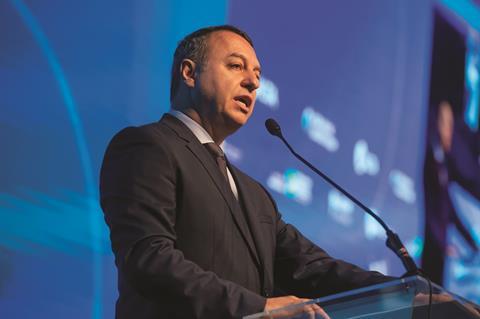 "We need action quickly," states IATA director general Alexandre de Juniac. "Momentum is building in support of testing to re-open borders. It's the top operational priority."
The two associations believe that the measures described would avert an employment crisis in the travel and tourism sector, while at the same time keeping "critical aviation structure" viable, supporting the economic and social benefits of the industry.
Governments are therefore urged "to address the devastating impact of border closures and other government-imposed travel restrictions by supporting aviation's viability through direct financial support", ACI and IATA state.
On testing, the two bodies have again called on the ICAO Council Aviation Recovery Task Force to provide an internationally agreed approach to replace the quarantine requirements and travel restrictions that are currently stymieing connectivity.