Prosecutors should pursue Airbus executives alleged to have participated in bribery on behalf of the airframer, the anti-corruption organisation Transparency International is insisting.
Airbus has settled a four-year investigation into the manufacturer through a deferred prosecution agreement which enabled the company to avoid a conviction, although the fraud probe in relation to individuals remains active.
Transparency International, which publishes an annual corruption perception index ranking countries' vulnerability to such activity, has welcomed the €3.6 billion penalty.
But it UK division adds: "Failing to hold individuals to account will damage public confidence and risks setting a precedent where big companies can buy their way out of trouble."
Transparency International UK argues that corporate deferred prosecution arrangements are only successful if they are complemented by prosecutions against individuals alleged to be responsible for wrongdoing.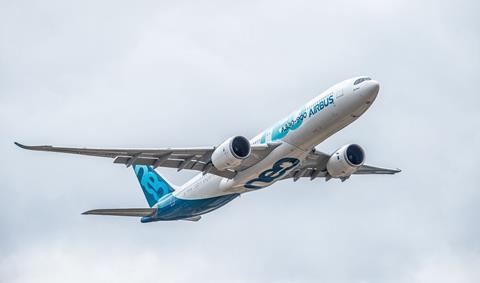 Engine manufacturer Rolls-Royce reached a similar deferred prosecution deal, involving a £497 million penalty, with the UK Serious Fraud Office in January 2017.
The company had been accused of activities including failure to prevent bribery in association with supplying Airbus A330 engines to Garuda Indonesia and Boeing 777 engines to Thai Airways International.
But while the Serious Fraud Office investigation continued for another two years, it closed in February 2019, with the organisation admitting that there would be "no prosecution of individuals associated with the company".
Its justified the decision by stating that it had examined the case extensively, but concluded there was either "insufficient evidence" for a realistic prospect of conviction or that prosecution was "not in the public interest".
No decision has yet been reached in the Airbus case. The court documents associated with the deferred prosecution arrangement details alleged activities by several individuals but does not disclose any identities.
"Large penalties are a quick and effective way to sanction companies for wrongdoing, but they should be but one of a number of consequences for egregious corruption cases such as this," says Transparency International UK chief Daniel Bruce.