Airbus chief Guillaume Faury believes there is an increasing global resistance to corrupt practices from which the airframer is set to benefit in its efforts to combat risks of non-compliance.
The company is recovering from a hefty €3.6 billion penalty imposed through a deferred prosecution agreement to settle allegations of failure to prevent bribery in a number of commercial and military aircraft deals.
Airbus chief executive Guillaume Faury, speaking in Toulouse on 13 February as the company detailed the financial impact of the agreement, said he believed Airbus would gain from having a stronger compliance system forged in the aftermath of the long-running investigation.
He also insists that this approach will not put the company at a disadvantage during competitive campaigns, notably in parts of the world where corruption risks are particularly high.
"We want this [fully-compliant policy] to be the norm and I observe that there are many, many regions of the world where the majority of players want to go in that direction," says Faury.
"The world is really changing and is changing in that direction, and that's why we're really happy to be putting this behind us."
He says compliance is among the "pillars" of the company's business, along with the objectives of safety, quality and integrity.
"We think it helps for the business, not the opposite," he states.
"We've seen in recent years a strong order book, strong commercial success at a time when we were working heavily to put this system in place."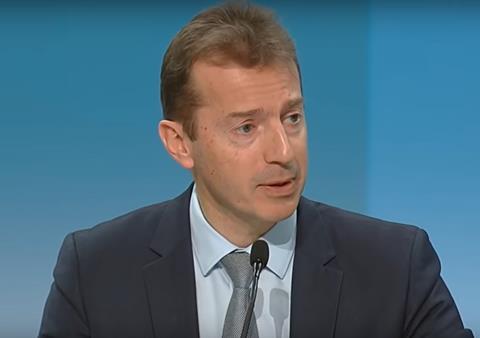 Investigations into alleged bribery concentrated on Airbus's use of third-party intermediaries, working on commission, to assist with sales campaigns.
Responsibility for ensuring independence between these intermediaries and Airbus customers lay, at the time, with a strategy and marketing division known as SMO – set up by EADS in 2008 and eventually closed in 2016.
Over 1,750 intermediaries, and more than 100 of particular concern, were covered by the investigation.
Faury is confident that, while Airbus has an extensive global reach, compliance can be adequately monitored.
"We'll continue to work on our compliance system, we'll continue to make sure we are extremely visible as a company which is working with compliance, with rules and regulations," he says. "That's extremely important for me as the chief executive and for the board.
"You are never 'there'. You always need to work and improve and be very cautious. And that's the commitment we're having."