Cathay Dragon has been banned from operating flights to Kuala Lumpur for two weeks, after five passengers on board a recent flight tested positive for the coronavirus.
The five passengers were on the Cathay Dragon flight from the Malaysian capital on 18 September. All of them were connecting passengers travelling from India via an Air India Express flight, the carrier adds.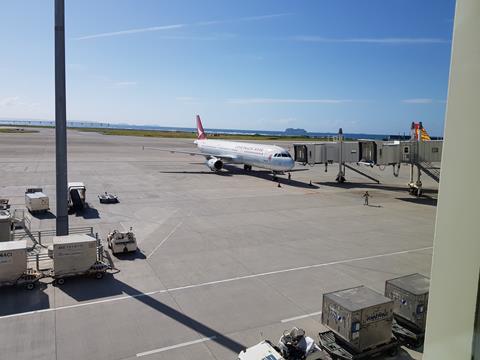 Consequently, Hong Kong's Civil Aviation Department has banned the carrier from operating flights between Kuala Lumpur and Hong Kong for a period of two weeks, effective immediately.
The aircraft operating the affected flight has been sent for deep cleaning, says the carrier, which is in the process of contacting all passengers who may have been in close contact with the infected passengers.
The ban is a blow for Cathay Dragon's plans for service resumption. The carrier states it was due to operate thrice-weekly flights to Kuala Lumpur. Both Cathay Dragon and parent Cathay Pacific have been operating skeletal networks in recent months, as travel restrictions crimped demand.
Apart from Cathay Dragon, Indian flag carrier Air India also faced censure from Hong Kong authorities, after it was reported to have carried six passengers on board a flight from Delhi who tested positive for the virus.
It is the second ban in recent months that Air India has received from Hong Kong, after it was found to have carried 11 passengers who tested positive in August.
India has the second-most number of coronavirus cases in the world — behind the United States — at 5.3 million and rising.