The second phase of Thailand's reopening got off to a tepid start amid a surge in coronavirus infections, with officials still optimistic about an ambitious plan open up the whole country by end-October.
The 'Samui Plus' travel arrangement, which allows vaccinated tourists to enter Koh Samui and other cities in the southeast Surat Thani province, went ahead as scheduled on 15 July.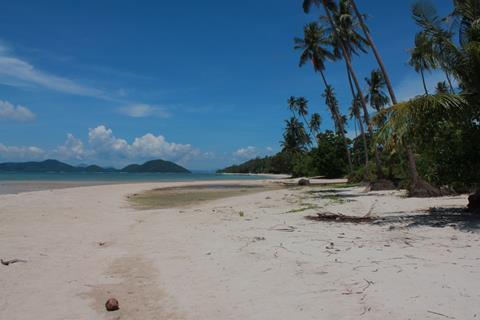 However, tourism officials have revised downward the expected arrivals under the scheme, as the country battles its worst-ever wave of infections that has left capital Bangkok and several provinces under lockdown.
The Tourism Authority of Thailand (TAT) expects 1,000 foreign tourists in the first month.
This compares to the TAT's previous forecast of 2,000 travellers within the first month, which was disclosed in a 8 July Bangkok Post report.
Under the scheme, tourists have to stay in a government-approved hotel for a week, and can only leave their accommodation on the fourth day.
The TAT discloses that one the first day of the 'Samui Plus' scheme, only nine arrivals were recorded — all of them members of the media who were invited by the TAT.
Still, officials say this represents "another significant step" in plans to reopen the country to tourism. Tourism-dependant Thailand has been heavily impacted by a collapse in travel demand from the pandemic.
Neighbouring Phuket was first to open up on 1 July — under the auspices of the 'Phuket Sandbox' scheme — and is expected to welcome more than 10,000 tourists in its first month.
Following the launch of the 'Samui Plus' scheme, the TAT stressed that the next phase of reopening on 1 September is still on track.
The third phase will encompass a larger number of destinations, including Chiang Mai in the north, Krabi and Phang Nga in the south, as well as Pattaya in central Thailand. Bangkok is scheduled for a 1 October reopening, with the rest of the country throughout October.
The breathless pace of reopening is set against the backdrop of a rise in infections in the country. On 16 July, Thailand reported a daily record of nearly 9,700 new coronavirus infections.