Leidos signed an agreement to acquire privately owned Dynetics for $1.65 billion in cash, a deal which would add several up-and-coming military weapons, including hypersonic missiles and glide munitions, to the company's portfolio.
The transaction is expected to close in the first quarter of 2020, pending typical closing conditions and regulatory approvals. The board of directors of both companies unanimously approved the transaction, says Leidos on 17 December.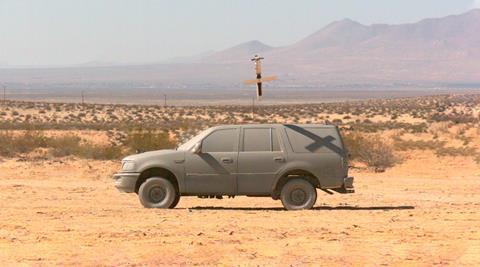 Leidos is a diversified research and technical services company based in Reston, Virginia. It has work in the defence, aviation, information technology and biomedical research sectors.
Leidos is looking to expand deeper into the defence sector, in particular through Dynetic's engineering and prototyping expertise. The company wants to add that know-how to its research and development hub, the Leidos Innovations Center.
"The addition of Dynetics will significantly increase our capabilities for rapid prototyping, and agile system integration and production, enhancing our overall offerings and services to customers," says Leidos chief executive officer Roger Krone. "Through the Leidos Innovations Center, Leidos develops groundbreaking solutions leveraging a wide range of technologies. Dynetics will further accelerate those efforts, including in hypersonics, space solutions, autonomy and advanced sensors."
The company also notes Dynetics prototyping expertise includes radars, aircraft, weapons, counter unmanned air vehicle systems and avionics. More than 1,000 engineers and 1,000 technical specialists from Dynetics will join Leidos.
The firm will gain more than 32,500sq m (350,000sq ft) of production space from Dynetics.
To drive future revenue growth, Leidos says it is eyeing Dynetic's Small Glide Munition, Common-Hypersonic Glide Body and High Energy Laser Tactical Vehicle Demonstrator programmes.
And, the company's headquarters in Huntsville, Alabama is listed by Leidos as important. That is the location of the US Army's Redstone Arsenal base, where the service's Materiel Command, Aviation and Missile Command, as well as the Department of Defense's Missile Defense Agency and NASA's Marshall Space Flight Center, are situated.
"Dynetics' Huntsville headquarters provides close proximity to key customers and a strong campus environment with co-located engineering, manufacturing and test capabilities," says Leidos.
After the deal closes, Dynetics would become a wholly owned subsidiary of Leidos. Dynetics' chief executive officer Dave King would lead the subsidiary and report directly to Leidos' CEO.