Certification testing of an automatic air-to-air refuelling boom technology for the A330 multi-role tanker transport (MRTT) is on track to commence next year, following a recent campaign conducted by Airbus Defence & Space.
The European company built on earlier fight tests with the so-called A3R system by conducting sorties involving its A310 tanker testbed and a Portuguese air force Lockheed Martin F-16.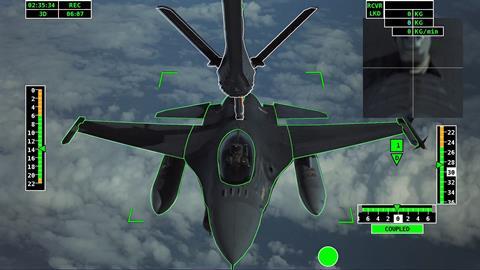 Performed over the Atlantic and totalling 45 flight hours, the tests involved 120 "dry" contacts between the aircraft. These were made across "the whole aerial refuelling envelope", Airbus says.
Previous activities had involved the A310 automatically transferring fuel to an A330 MRTT last year, following initial proximity trials also involving F-16s.
Use of the A3R system enables the tanker's monitoring air refuelling operator (ARO) to activate autonomous connection between the telescopic boom tip and receiver aircraft. The system will then maintain alignment "with an accuracy of a couple of centimetres" during fuel transfer.
The advance should "reduce ARO workload, improve safety and optimise the rate of [fuel] transfer in operational conditions", the company says. "The goal for the A3R system is to develop technologies that will reach fully autonomous capabilities," it adds.
"The achievement of this key milestone for the A3R programme highlights the A330 MRTT's excellent capability roadmap development," says Didier Plantecoste, Airbus head of tanker and derivatives programmes.
The company late last year said it was advancing the autonomous boom development work towards operational status for an undisclosed A330 MRTT customer. In February this was revealed to be the Republic of Singapore Air Force.
Airbus has employed its A310 tanker testbed to support the A3R technology development work. Cirium fleets data shows that the Pratt & Whitney PW4152-powered twinjet (EC-HCA) is aged 31 years.