Canberra plans to upgrade the communications and mission system equipment aboard its fleet of Airbus Defence & Space A330 multi-tole tanker transports (MRTTs).
The project will bring the Royal Australian Air Force's (RAAF's) locally-designated KC-30A fleet up to the latest standard for the type, says Airbus.
The project will be divided between two contracts. The first phase will involve Airbus carrying out design and systems development work ahead of a critical design review.
In the second phase, Airbus will install the upgrades on one KC-30A, which will be used for certification and qualification work. Subsequently, the company will supply modification kits for the entire fleet, with Canberra to be responsible for integration.
RAAF simulators associated with the KC-30A will also be updated. Airbus has not disclosed the vlaue of the contract, or given a timeline for its completion.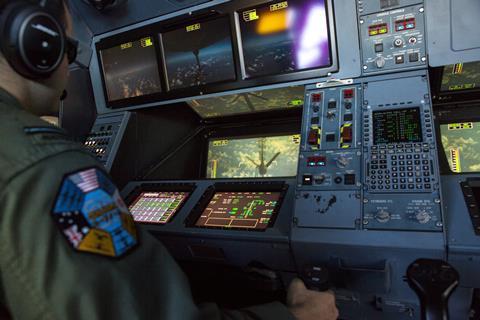 In a recent force structure update, Canberra indicated that its KC-30A fleet will serve into the 2030s, when it will be replaced by either crewed or unmanned platforms, or a mix of both. It also indicated that it will keep the KC-30A fleet at seven examples, and drop a plan to obtain two additional units, with the funds saved going to update the existing inventory.
Derived from the A330-200 airliner, the KC-30A can refuel aircraft via a boom or hose-and-drogue pods carried under the wing.