The 2018 edition of FlightGlobal's Commercial Engines report is now available to download.
The FlightGlobal Commercial Engines 2018 report sponsored by CFM International provides an overview of the commercial turbofan engine market.
Last year, CFM International's Leap-1B entered service on the Boeing 737 Max and the engine maker cemented its domination of the global market by number of powerplants delivered. The Rolls-Royce Trent 7000 meanwhile powered the first A330neo flight, in a year when overall deliveries again rose to keep pace with record numbers of aircraft joining commercial airline fleets. In the regional sector, GE and Pratt & Whitney continued to dominate.
Brought to you in association with CFM International, our Commercial Engines report draws on Flight Fleets Analyzer data to provide a detailed picture of competitive dynamics in the market. It also provides a full census by engine type, plus analysis of the challenges that will come when modern turbofans reach their design limits.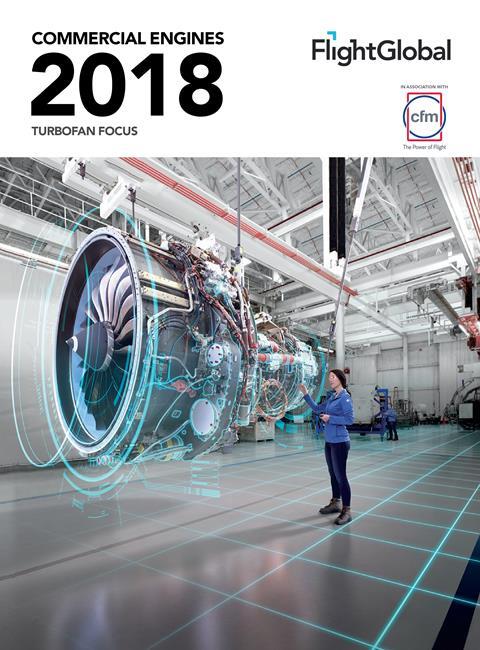 Supporting documents
Click link to download and view these files