European safety regulators have been assessing a request to implement a system on a large aircraft which will maintain flight-guidance functions despite the unavailability of reliable airspeed data.
Unreliable airspeed typically results in the disconnection of the autopilot, autothrust and flight-directors.
The system under consideration will have three operating modes, one of which will feature a reserve autopilot and autothrust which will maintain a safe aircraft attitude and engine power should all the airspeed data sources, including back-ups, become unreliable.
But this mode, says EASA, cannot demonstrate compliance with European certification requirements that the flight-guidance system must avoid excursions beyond the acceptable speed range of the normal flight envelope.
This is because there is "no reliable airspeed data source available" and "no airspeed indication available" to the crew in such circumstances, states EASA.
It has received a request for an equivalent safety finding from the applicant developing the system, without identifying the organisation or the aircraft type concerned.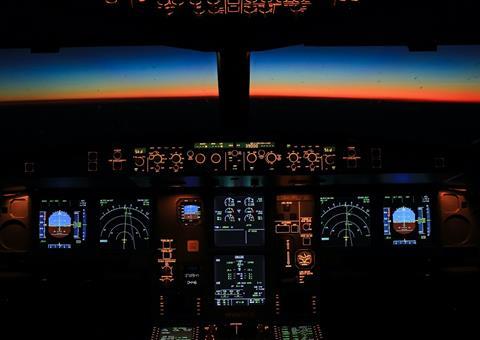 EASA has proposed compensating factors which would enable a mechanism to protect the aircraft from airspeed excursions "in lieu of direct compliance" with the certification requirement.
It says that, if no reliable airspeed data source is available, "other protection mechanisms" must been provided to ensure the aircraft remains within its normal flight envelope.
If dedicated crew action is necessary, says the safety finding, this must be clearly indicated and differences in training must be properly assessed and addressed, while the aircraft flight manual must include any relevant limitations and procedures.
According to EASA, the other two operating modes of the new function are intended to maintain autopilot, autothrust and flight-director availability in cases where either a single regular airspeed data source, or just the back-up airspeed data source, is considered reliable.
It says the function is intended to provide continuous aircraft guidance and alleviate crew workload in the event of unreliable airspeed data failure conditions.