UK financial investigators have initiated a probe into the auditing of Thomas Cook Group's last full-year financial statement, following the collapse of the leisure company in September.
Thomas Cook Group's audit was carried out by EY – formerly known as Ernst & Young – which had secured the right to be the company's external auditor in 2017, following a tender process.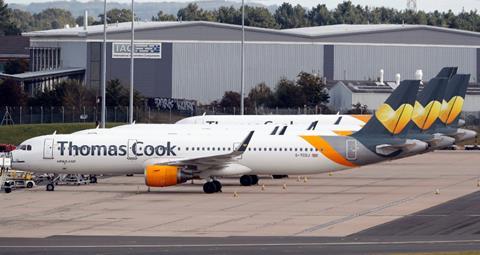 EY took over as external auditor from PwC which had served in the role since 2008.
Thomas Cook Group's audit committee reviewed EY's effectiveness following the completion of the 2016-17 and 2017-18 financial years.
The review considered such matters as competence, understanding of the business, and effectiveness in identifying risks. In both years the committee concluded that EY had conducted an "effective and independent" audit of the accounts.
Following the collapse of Thomas Cook Group on 23 September, the Financial Reporting Council says its enforcement division – under an audit enforcement procedure – will conduct a probe into the auditing of the company's accounts for the year to 30 September 2018.
EY's audit report for the year highlighted a number of specific risk areas. It paid particular attention to whether the going-concern basis of the accounting was appropriate, although it identified no significant uncertainty.
But the auditor also pointed out the "significant goodwill" on Thomas Cook Group balance sheet, amounting to nearly £2.6 billion.
While it agreed with management conclusions that no impairments were required, it said that goodwill relating to the UK tour operator division was the "most sensitive" to possible changes in key assumptions which could trigger an impairment.
Thomas Cook Group disclosed a £1.1 billion impairment of UK-related goodwill in its subsequent six-month financial statement to 30 March 2019, which pushed the company into a heavy loss and left it insolvent.
The Financial Reporting Council says it will "keep under close review" the scope of its probe and the question of whether to open any other investigation in relation to the leisure company.
EY has yet to respond to a FlightGlobal request for comment on the investigation.
Source: FlightGlobal.com