Qantas plans to boost regional flights, citing the need to maintain critical transport links to key regional cities following Virgin Australia's decision to exit various markets.
Subject to the reopening of state borders, the airline intends to launch new flights from Brisbane, Queensland to Port Macquarie, New South Wales five times weekly using Bombardier Q400 turboprops.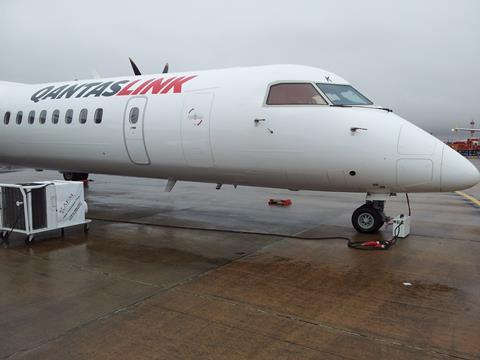 It will also look to backfill capacity on other regional routes and add flights according to demand and changes in travel restrictions.
"We know there is significant pent up demand for domestic travel with Australians wanting to explore their own backyard," QantasLink chief executive John Gissing says.
The extra flights would help maintain travel options for regional communities and drive tourism, and are "another step towards our recovery and getting more of our people back to work".
Gissing adds: "As the national carrier, and the country's largest regional airline, we have an important role to play in driving tourism and helping the industry get back on its feet."