The coronavirus crisis has given a new meaning to the logistics of aircraft cabin overhauls.
Swiss logistics group Kuehne + Nagel launched its supply chain management service for airlines and maintenance providers – InteriorChain – in 2018 at a time when soaring demand for new and refurbished aircraft was stretching the capabilities of interiors and MRO specialists.
hn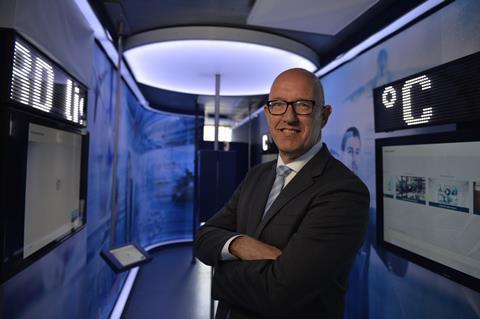 Today, with the airline industry in turmoil, K+N is largely providing its expertise to leasing companies requiring cabin refits on aircraft they have repossessed from distressed carriers.
It is a "silver lining" for a business that expects only 50% of pre-Covid-19 parts distribution activity to have returned by next year, says senior vice-president and global head of aerospace and industrials Erik Goedhart.
However, the industry veteran is upbeat about the longer-term outlook for K+N's aviation operation and the industry in general, driven by the installation of more hygienic cabins, and eventually – once a vaccine is available – by pent-up global demand for flights.
"When Covid hit, we felt that this was going to be a long one, but we decided to stay in aerospace," he says. "We will stay because the long-term, the trend is unchanged. Half the world still does not fly, and they will at some point."
While the impact of demand for Covid-proofing interiors with innovations such as touchless lavatories and seat dividers is still "a vague area", Goedhart does expect sanitisation to play a role in the cabin refit segment in the coming months and years.
"Especially if a vaccine becomes available and businesses start to travel again, there could be a requirement for ad hoc refurbishments," he says.
Another sea change in the industry could come from airlines introducing long-range narrowbodies such as the Airbus A321XLR on long-haul routes previously served by twin-aisle jets.
Brand-conscious carriers will want these single-aisle aircraft equipped with new types of premium seating as well as lavatories and galleys designed for longer flights, and this could provide an impetus for the interiors sector, he believes.