The Singapore Airshow is to go forward from 15-18 February 2022, although public days will be omitted from the show's programme.
Show organiser Experia Events states that participating exhibitors will include Airbus, Bell, Boeing, Collins Aerospace, Lockheed Martin, and others.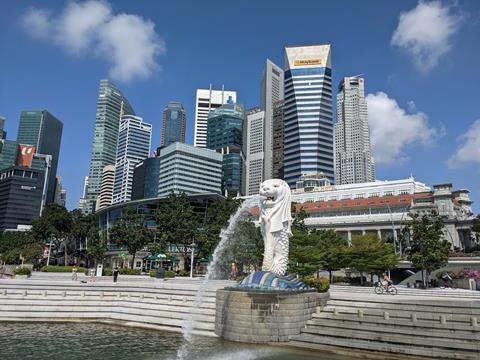 "We are excited that Singapore Airshow will open a new year with an in-person event; this is a strong affirmation of Singapore's reputation as a safe [meetings, incentives, conferences and exhibitions] destination," says Leck Chet Lam, managing director of Experia Events.
"Singapore Airshow is pivotal to paving the transformation of aerospace and defence industries; we look forward to welcoming exhibitors, trade visitors, partners and sponsors for a much-anticipated event next February."
Though Singapore has a Covid-19 vaccination rate of 85%, placing it among the highest in the world, there are still tight restrictions in place, as the government seeks to safeguard the country's healthcare capacity amid a wave of local infections.
Only two vaccinated people from different households can dine together in restaurants, although on 10 November the government started allowing groups of five vaccinated individuals from the same household to dine together.
The government has also started allowing restaurants to play soft recorded music at food and beverage outlets. Music had been banned owing to concerns that talking loudly might spread Covid-19.
Masks are required in most settings, and the government's TraceTogether contact-tracing app is essential for checking into most venues.
Still, Singapore is committed to opening up. On the air travel front it has opened 'Vaccinated Travel Lanes' with several countries, under which vaccinated travellers can fly to Singapore and not serve quarantine.
The last Singapore Airshow was held from 11-16 February 2020.