An industry roundtable organised ahead of the Singapore Airshow expressed optimism that the Asia-Pacific aviation market will eventually return to strong growth.
The roundtable was convened by show organiser Experia and comprised representatives from Airbus, Boeing, Changi Airport Group, Women in Aviation International, as well as Experia itself.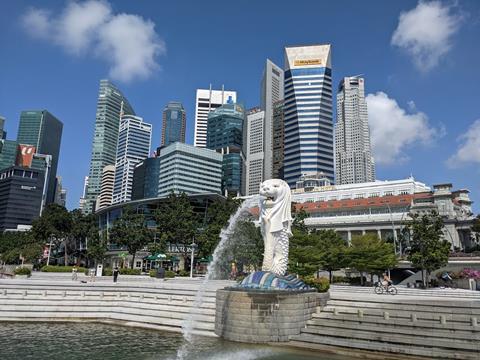 Anand Stanley, president Asia-Pacific for Airbus, highlighted that the opportunity represented by the region is very much alive in spite of the devastation wrought by the coronavirus pandemic.
"When you look at the overall demand…almost 50% of demand for the next 20 years comes from this region," he says.
He pointed out that the air traffic recovery has been very strong in Europe and North America following the lifting of air travel restrictions, but that Asia has yet to follow.
"We still have semblances of a quarantine-based regime, border closures…this has to be lifted, so that the freedom of movement returns and, in turn, the demand returns."
Lim Ching Kiat, managing director for Air Hub Development at Changi Airport Group, notes the strong partnership between Singapore's government and industry, and how they worked together amid the pandemic. One example he gave was the airport's involvement with providing Covid-19 insurance for inbound passengers.
Lim also believes that business travel will eventually return, although initially the air travel recovery will be led by friends and family traffic. He stressed that is essential for businesspeople to build relationships, and that the best way to do this in person.
One challenge aviation faces, however, is finding talent. This situation is particularly acute following the high profile job disruptions of the last two years. Another industry challenge is the continued under-representation of women.
Kate Seaton, a board member of the Singapore chapter of Women in Aviation International, notes that women's participation in Singapore technology sector is 41%, compared with the global average of 28%. This, she feels, holds lessons for getting more women into aviation roles.
"We need to encourage women and men to see aviation as a sustainable business moving forward, that we are an open and inclusive environment, [and that] we are a modern industry that is desirable to work for."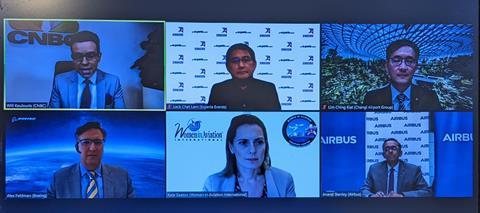 Experia managing director Leck Chet Lam reiterated Stanley's observation that the Asia-Pacific will account for the majority of aircraft deliveries in the coming years. This creates pressing demand for maintainers, flight crew, air traffic controllers, and other skilled professionals.
He notes that one emphasis area for the Singapore Airshow is talent development.
Boeing's recently-appointed president for Southeast Asia, Alex Feldman, highlights the US company's hiring plans in the region, and points out that previous predictions about the demise of travel have been proved false.
"We've seen crises before where naysayers have said that travel would not come back after 9/11 and after SARS," says Feldman.
"It did - and it grew substantially. Boeing believes that this region of the world is going to be the growth centre, as obviously Airbus does too. We are also hiring and ramping up in Southeast Asia across the region as we prepare for what we hope will be substantial growth in the next 20 years."