Boeing has pledged to take additional steps to promote diversity and equality and to address racial discrimination following nationwide protests calling for reforms to address inequality.
The airframer's chief executive David Calhoun laid out broad strokes of Boeing's effort in a 10 June letter to staff, making Boeing the latest large US company to pledge support for the movement.
Calhoun's letter follows the 25 May death of George Floyd, an African American who died under a Minneapolis police officer's knee. Floyd's death sparked nationwide demonstrations, tense standoffs between police and protestors, and instances of looting.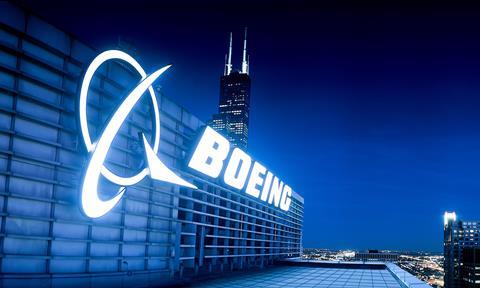 "What's happening across the US now goes beyond discrimination and harassment, beyond diversity and inclusion. What we're seeing is the ongoing human cost of historic and persistent racial inequality in the United States," says Calhoun's letter to staff. "As a company and as human beings, we need to work even harder at doing something about it."
Calhoun had addressed intolerance in another letter, sent to staff 1 June, that stressed Boeing's dedication to inclusion, pledged support for unfairly-treated staff and encouraged broader discussion.
The broader effort that Calhoun outlined today came after staff asked him to do more, he says.
Boeing is providing leaders with materials to guide conversations about inclusion and diversity and related concerns, and Calhoun is encouraging leaders to have such conversations with their staff.
Boeing will "redouble our determination to drive out behaviors that violate our values and injure colleagues", Calhoun adds, noting Boeing severed ties with an employee who ten days ago "made an abusive and harassing racial remark to a colleague".
The Chicago-based airframer will also, over four years, double to $50 million its financial support for "partnerships that create a range of opportunities for marginalised communities".
Calhoun adds that Boeing is "capturing this moment to help solve a problem that has for so long prevented our society from being as inclusive and just as it should be".