Air China has promoted vice president Wang Mingyuan to its new president, executive director and vice chairman.
The move, announced 13 March, comes after former president Ma Chongxian vacated his post to become airline chairman. The appointment comes effective immediately, says the state-owned carrier.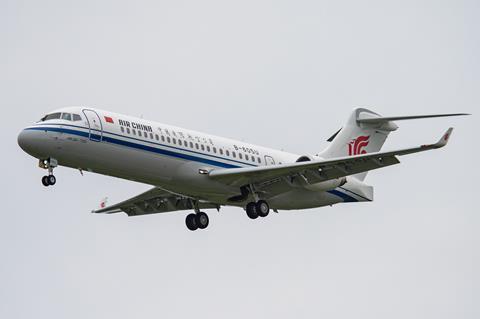 Wang first joined the aviation sector in 1988 after graduating from Xiamen University. He has held positions in various Air China units, including Shandong Airlines from 2006, Air Macau from 2007, as well as Tibet Airlines since 2020.
At Air China, Wang held the position of vice president since 2011, and was chairman of the airline's development unit in Hong Kong.
Wang's predecessor Ma was appointed as airline chairman in late-September 2022, replacing Song Zhiyong who joined the Civil Aviation Administration of China.
The leadership reshuffle comes at an important time for the Chinese aviation sector, which is ramping up capacity after Beijing eased much of its 'zero-Covid' policies.
Air China, along with compatriots China Eastern Airlines and China Southern Airlines, are expected to post record losses for 2022, a result of China's now-scuppered Covid-19 restrictions.