AirAsia X must convene meetings with various creditors within 180 days of an order from the High Court of Malaya, the low-cost long-haul carrier says in a 22 February Bursa Malaysia filing.
The meetings are "for the purpose of considering and, if thought fit, approving with or without modification the proposed debt restructuring to be proposed by AAX and the creditors", the airline says.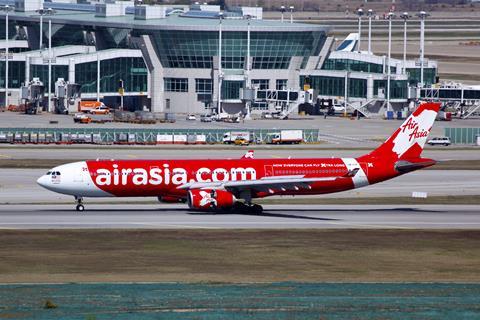 Lessors are being treated as unsecured creditors and categorised as "Class B" creditors. Airbus is also being treated as an unsecured creditor, albeit in a separate class.
AirAsia X did not mention on which date the court had issued its order. Local media outlet The Edge Malaysia reported on 19 February that the order had been issued that day, adding that the court had separated the airline's 14 creditors into three different classifications – the first being Malaysia Airports Holdings, the second consisting of the other creditors, excluding Airbus which is covered in a third class.
The carrier says that further developments will be announced to Bursa Malaysia Securities Berhad in due course.
In October, AirAsia X unveiled a plan to restructure over MYR60 billion ($15 billion) of debt into an "acknowledgement of indebtedness" for up to MYR200 million, across a single class of unsecured creditors.
Cirium fleets data shows that nine lessors have exposure to AirAsia X to the tune of 16 Airbus A330-300s.