Beleaguered AirAsia X has gained shareholder approval to proceed with its corporate restructuring plan, as it reiterated its commitment to an operational restart "as soon as possible".
The shareholder approval, which took place at the airline's extraordinary general meeting on 1 June, comes as AirAsia X finalises negotiations with creditors on its restructuring process.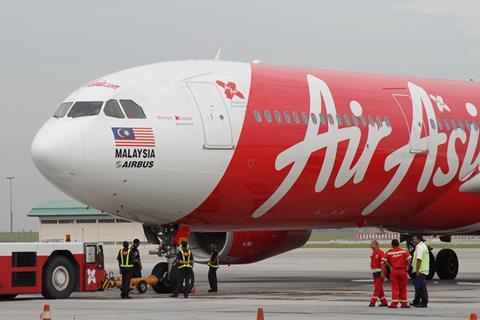 The carrier and its restructuring advisors — New York-based Seabury Capital — intends to hold a court-convened meeting with its lessors and other creditors in late-July or August.
Calling the latest development a "major milestone" in its plans to turn the troubled business around, AirAsia X says: "[We are] committed to resuming commercial operations as soon as possible on a successful completion of the restructuring plan and the opening of international borders."
The carrier posted an operating loss of MYR5.5 billion ($1.3 billion) for the quarter ended 31 March, as it remained largely grounded amid the coronavirus pandemic. Revenue for the period was MYR38.5 million, and net losses were MYR5.67 billion, according to a results release.
Last October, it unveiled a restructuring plan under which it aims to get debts waived and cut aircraft from its fleet in the hope that it will be able to avoid liquidation and raise fresh equity.