Air Lease Corporation (ALC) has placed 19 Airbus A320neo-family aircraft with German leisure carrier Condor.
The aircraft comprise 17 A321neos and two A320neos, says ALC. They will come from the lessor's orderbook with Airbus, and be delivered to the carrier from early 2024 through mid-2027.
When Condor announced in July that it would be taking 41 A320neo-family aircraft – comprising 28 A321neos and 13 A320neos – it said that some of the aircraft would be leased and some procured by direct orders.
Condor confirmed to FlightGlobal on 17 August that the ALC jets are part of the 41-aircraft commitment.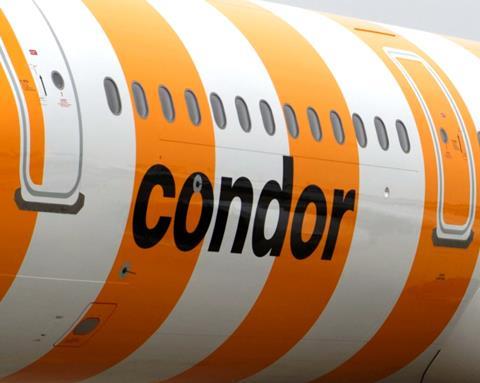 "This significant lease placement for 19 Airbus new generation aircraft continues ALC's excellent relationship with Condor, one of our key German airline customers," says Steven Udvar-Házy, executive chairman of ALC.
"The A321neo and A320neo are fundamental to Condor's fleet operations and to maintain the airline's highly competitive position in the European market."
Of the ALC deal, Condor chief executive Ralf Teckentrup has this to say: "With the replacement of our entire long-haul fleet, it's the obvious next step for us to modernize our short/medium-haul fleet as well. We consistently focus on modern technology, maximum efficiency and the highest customer comfort and as a result, will have one of the greenest fleets in Europe."
Cirium fleets data indicates that the Condor's fleet comprises 60 aircraft: 28 A320-family jets, five A330s, 14 757s, and 13 767s. The average age of the fleet is 18.5 years.
Aside from the A320neo-family commitments, Condor has seven A330-900s on order from Airbus and plans to take a further nine from lessors.
Edited to clarify ALC deal's relationship to Condor's existing A320neo-family order announcement.