Airlines in China carried fewer passengers in January, amid a resurgence of local coronavirus cases that threaten to upend recovery momentum.
In its monthly data released on 9 February, the Civil Aviation Administration of China (CAAC) discloses that the country's carriers flew 30.2 million passengers in the month, a 60% drop year on year.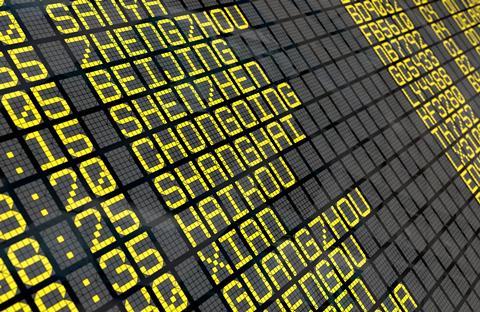 Some 348,000 flights were mounted during the period, the bulk of them domestic services, the CAAC adds.
The sharp fall in passenger numbers comes in the lead-up to the Lunar New Year holidays, traditionally a peak travel period in China.
Lunar New Year falls on 12 February this year, but pre-holiday travel usually begins in the weeks before. This year's travel period began on 28 January and spans 40 days, states the CAAC.
China has discouraged non-essential travel during the Lunar New Year period, in a bid to curb the spread of the virus. Among various measures rolled out, those who wish to travel during the period will have to present a negative nucleic acid test result seven days before returning home.
Following months of strong domestic recovery, airlines in China are witnessing a slide in passenger traffic again.
Data released by Eurocontrol shows that on 25 January, days before the Lunar New Year travel season commenced, the total number of domestic flights fell to levels last seen in May 2020.