The Chinese airline industry is forecast to lose about CNY30 billion ($4.6 billion) for the quarter ended 31 March - an improvement on roughly CNY35 billion loss a year earlier - amid an improvement in "recovery momentum".
Cumulative revenue is expected to dip about 1% year on year to CNY88 billion, discloses the Civil Aviation Administration of China (CAAC) in a 16 April press conference, ahead of the imminent release of financial results.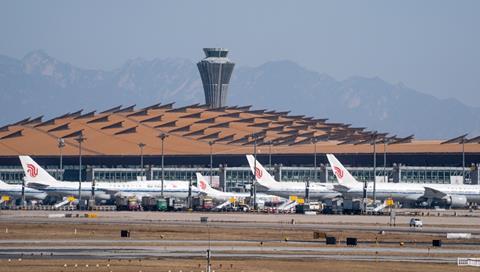 Chinese carriers flew a total of 47.8 million passengers during the quarter, representing an 11% drop from pre-pandemic levels in 2019. The CAAC also notes that domestic passenger numbers have already exceeded 2019 levels.
In their respective traffic results for March, China's three largest carriers — Air China, China Eastern Airlines and China Southern Airlines — made significant gains in their domestic traffic, surpassing pre-pandemic levels in some instances.
The CAAC also notes that the upcoming Labour Day holiday week, which runs from 1 to 5 May, will see a surge in demand, with carriers already reporting that their forward bookings have exceeded pre-pandemic numbers seen in 2019.
While there was cause for optimism, the CAAC states that "sporadic" outbreaks in parts of the country could cause "some fluctuations" in domestic travel demand.
Furthermore, the agency notes that the global coronavirus situation remains in a state of flux, and that Chinese airlines' international passenger traffic still remain at low levels.