Chinese airlines carried just 3.57 million passengers across the seven-day Lunar New Year public holiday period, in what the country's civil aviation regulators have called a "sharp drop" in passenger traffic amid a resurgence in the coronavirus.
Data released by the Civil Aviation Administration of China (CAAC) showed that the country's carriers flew 45% fewer passengers compared to 2020's Lunar New Year season, when the coronavirus pandemic had just begun.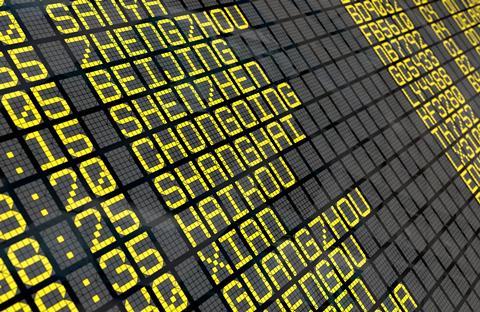 Compared to the similar period in 2019, the decrease in passenger numbers is more stark, at nearly 72%.
China's Lunar New Year holidays — traditionally a peak travel season — spanned 11 to 17 February this year.
The CAAC adds that average passenger load factor was around 58%, nearly 6 percentage points higher year on year.
Chinese carriers mounted just over 47,000 flights during the seven-day period, about 52% lower than 2020, and a 58% decrease compared to 2019's Lunar New Year period.
Still, the CAAC notes that cargo performed relatively better — the number of international cargo flights more than doubled compared to 2020, to 2,553 flights.
While the public holidays last a week, the CAAC considers the 40 days following 28 January to fall under the Lunar New Year travel period.
China has recently stepped up efforts to discourage non-essential domestic travel, in an effort to further prevent the spread of the coronavirus. While the country has claimed to be largely successful in containing the virus since its discovery in early 2020, it has seen a resurgence in locally-transmitted cases.