Budget carrier Ryanair has reached a provisional agreement with Austrian energy firm OMV covering the supply of sustainable fuel at various airports.
The memorandum of understanding will give Ryanair the ability to purchase up to 160,000t of fuel over the next eight years.
Ryanair says the agreement will involve delivery of fuel to airports served by the carrier in Austria, Germany and Romania.
It says "limited production" of such fuel is still a "global aviation issue", but states that the pact will give the airline "unique access".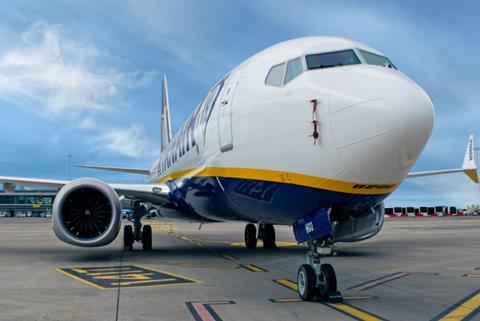 Commitment to increased use of sustainable fuel, adds Ryanair, is part of the airline's decarbonisation strategy.
OMV has also extended a sustainable fuel agreement with Lufthansa Group, under which the German-based company will receive more than 800,000t by the end of the decade.
Lufthansa Group says it is already the largest customer for sustainable fuel in Europe. OMV has been providing sustainable aviation fuel to its Austrian Airlines division at Vienna since March this year.