IAG carriers British Airways and Aer Lingus will both benefit from a sustainable aviation fuel agreement covering their operations to San Francisco.
The airlines have reached a deal with Californian renewable fuels firm Aemetis which involves its delivering 78,400t – around 26 million gallons – of fuel to the carriers from 2025.
Aemetis had previously unveiled, at the end of last year, a tentative broad agreement with Oneworld member airlines at San Francisco.
British Airways is a Oneworld carrier but Aer Lingus, an IAG sister airline, is not.
Aer Lingus chief Lynne Embleton says the pact will enable the Irish carrier's aircraft to fly San Francisco services using biofuel from sustainable waste.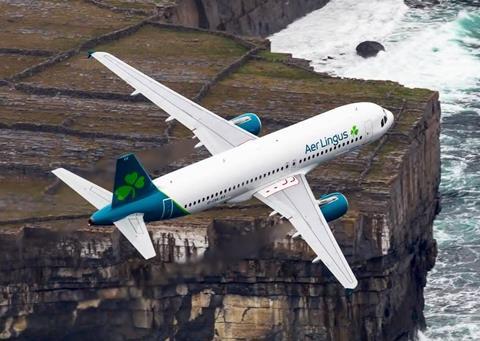 The airline reached a separate agreement with US-base renewable fuel firm Gevo in July which covers purchase of 19,000t of fuel annually for five years, delivered to flights from Los Angeles.
IAG says it has committed to purchases and investments in sustainable fuels amounting to $865 million.
"We see great potential to develop a long-term partnership with Aemetis who is at the cutting edge of producing low-carbon biofuels," says IAG sustainability head Jonathon Counsell.
Cupertino-based Aemetis's chief, Eric McAfee, says IAG is "continuing to take a leadership position" by converting their fuel supply channels to sustainable products.