Dassault Aviation's Falcon 6X business jet has completed cold weather testing as the ultra-wide-cabin aircraft progresses towards certification expected later this year.
Trials of the twinjet and its Pratt & Whitney Canada PW812 engines, which ended in February, took place in Iqaluit, a town in the far north of Canada where temperatures dropped as low as -37°C (-35° F).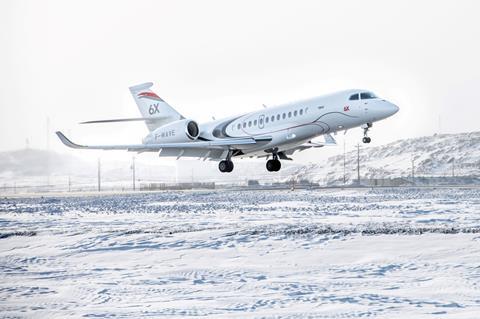 "The Falcon 6X continues to impress us with its performance and reliability as we move through the certification process," says Carlos Brana, Dassault executive vice-president of civil aircraft; the jet "operated flawlessly" in the "extreme temperatures", he adds.
During the arctic ground-test campaign, the aircraft was cold soaked for three successive nights and subjected to different start sequences each morning. The Falcon 6X was then powered up and conducted engine ground runs and high-speed taxi tests.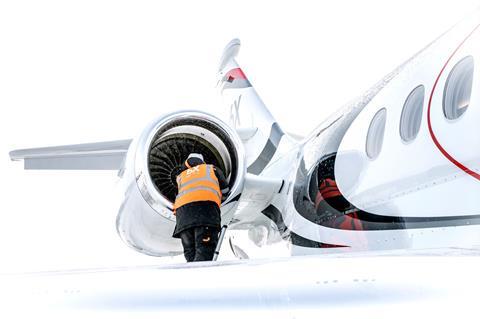 Completion of those trials was followed by a test flight during which anti-icing systems and handling qualities were evaluated with the jet in a holding pattern at 10,000ft.
An initial series of cold weather tests were performed in Iqaluit last December, in temperatures down to -25°C.
In total, the Falcon 6X test fleet has accumulated around 650 flight hours across 220 sorties.