Bosnia and Herzegovina has taken delivery of four Bell Huey II utility helicopters, under a Foreign Military Sales programme deal signed with the US government in December 2019.
The new rotorcraft arrived at Sarajevo International airport on 4 December aboard an Antonov An-124 transport, after a flight from Huntsville, Alabama.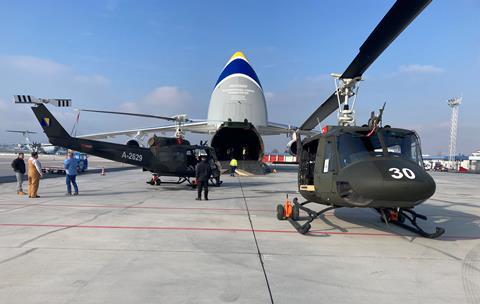 "Technicians and specialists of the armed forces and Bell immediately began their preparation for test flights," Sarajevo's defence ministry says. This activity will be followed by their formal acceptance.
"Prior to the delivery, members of the air force and air defence brigade completed adaptation training at the Bell Training Academy in Fort Worth, Texas," the US airframer says.
The defence ministry values the procurement at $38.5 million, with the nation paying $4.3 million of this sum and the remainder provided via the US government's Foreign Military Financing fund.
"With this procurement, the brigade will be able to continue and better perform the tasks of air transport, medical evacuation, firefighting, search and rescue, as well as other tasks in fulfilling the main missions of the armed forces," the defence ministry says.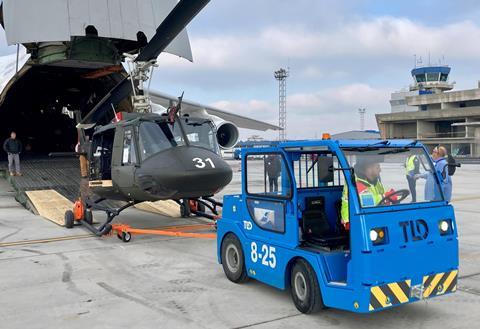 The Huey IIs will replace Bosnia and Herzegovina's in-service military fleet of five Bell UH-1Hs, which Cirium fleets data shows as aged between 52 and 55 years. It records the new arrivals as having the registrations A-2628 through -2631.