Qantas has confirmed its order for 12 Airbus A350-1000s for its ultra-long-haul Project Sunrise initiative, with the first flights from Sydney to New York and London slated for a late-2025 launch.
The announcement on 2 May is part of a wider aircraft order – said to be the single largest order in Australian aviation – which also sees the carrier also firm up its single-aisle fleet commitments for A321XLR and A220 jets.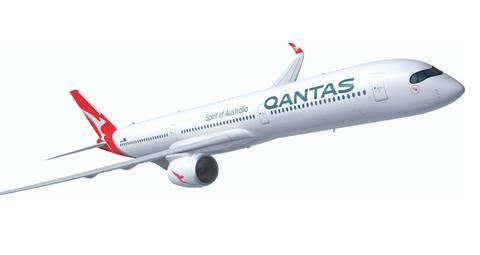 It also comes amid optimism over travel demand recovery, with domestic travel returning to pre-pandemic levels ahead of schedule, and international travel seeing growing demand.
The ultra-long-haul A350s, which will be powered by Rolls-Royce Trent XWB-97 engines, will be delivered from 2025 through 2028, says Qantas.
They will be configured in a low-density layout, with a significant amount of space dedicated to first and business classes. At 238 seats across four classes, Qantas' A350s will have the lowest seat count compared to other -1000 operators, which configured their aircraft to seat more than 300 passengers.
Qantas also revealed preliminary cabin product concepts, with the airline promising a "new benchmark" for premium long-haul travel. Apart from newly-designed first and business class seats, the A350s will feature a 'wellbeing zone', which Qantas says is "designed for movement, stretching and hydration".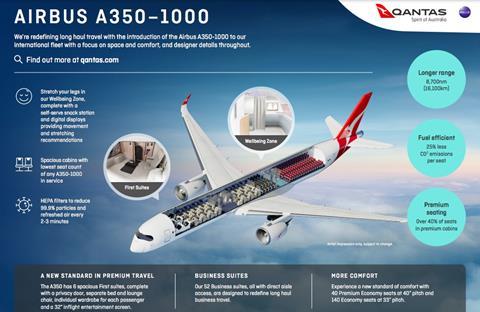 Qantas first disclosed its ultra-long-haul ambitions in 2017, under the ambit of Project Sunrise. In 2019, it began operating three research flights, using its Boeing 787-9s to fly from London and New York to Sydney.
Later that year, the airline announced its provision selection of the A350-1000 as its aircraft of choice for the Project Sunrise flights. It previously indicated plans to roll out ultra-long-haul flights from the first half of 2023, but had to pause these plans when the coronavirus pandemic struck.
SINGLE-AISLE ORDERS CONFIRMED; FIRST DELIVERY LATE-2023
Separately, Qantas has firmed up its orders for 40 A220s and A321XLRs – meant for its domestic and short-haul fleet – with deliveries set to commence in late-2023.
Qantas will also hold purchase rights for up 94 aircraft for delivery through to at least 2034.
Low-cost unit Jetstar already has an agreement for over 100 A320neo-family jets, and the current deal involves combining the order in order to draw on 299 deliveries to Qantas, QantasLink and Jetstar.
The carrier provisionally selected the two aircraft types in December 2021 as its preferred option to modernise its single-aisle fleet.
The A220s will seat 137 passengers in two classes, a 25% increase in seat count from the current 717 aircraft which it will be replacing. Qantas adds that the longer range of the A220 means it "can fly between any city in Australia".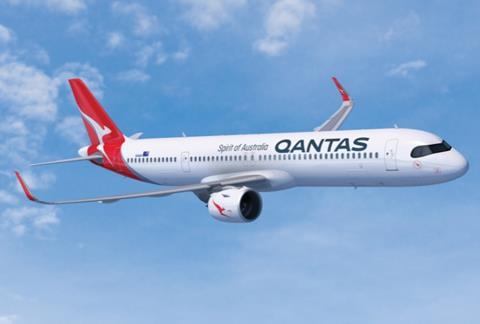 As for the A321XLRs, Qantas will configure them to seat 200 passengers in two classes, 15% more seats than the airline's 737-800s. The airline says the aircraft has the potential to open up "a wider range" of domestic and short-haul direct flights, including to points in Southeast Asia and the Pacific Islands.
Both single-aisle jets will be powered by Pratt & Whitney turbofans, the airline confirms.
While Qantas did not disclose the financial value of the aircraft order, it says "a significant discount from standard price should be assumed".
"The phasing of this order means it can be funded within our debt range and through earnings, while still leaving room for shareholder returns in line with our financial framework," adds Qantas Group chief Alan Joyce.