Remember those heady times of a few years ago, when carriers were ordering new aircraft in ever greater quantities?
A deal unveiled at Farnborough or Paris wasn't a real deal unless the number of jets was measured in a multiple of 100.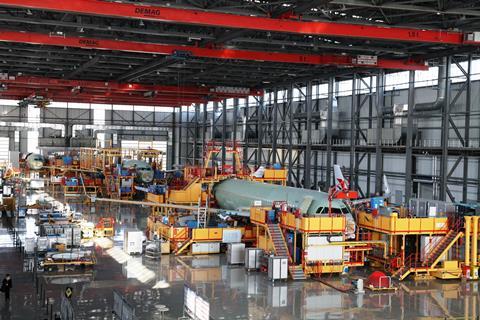 The chief concern was not whether airlines would be able to take delivery of all this new metal, but if the manufacturers could churn aircraft out fast enough.
As production systems creaked under the strain, that worry then shifted to the supply chain; could it cope with rate 57? Something higher? And across both airframers?
When the 737 Max was grounded and deliveries stopped – the narrowbody arguably a victim of the need for ever-higher output – capacity concerns came to the fore.
That time seems long ago. Capacity is still a worry, but there is now too much, not too little.
In this new coronavirus-induced reality, the focus is increasingly on all the deliveries that were expected over the next two years.
Flight International analysis suggests that a little over 2,700 aircraft from Airbus or Boeing were due to be taken by carriers in the period to the end of 2021.
It does not take a deep knowledge of the airline industry to conclude that figure is fanciful and to predict a wave of deferrals.
IATA forecasts suggest that the eventual recovery will be U-shaped – with a return to growth some time off.
While the immediate task is survival, all involved will need to make a sober assessment of the short- and medium-term prospects for the sector.
Airbus may think overbooking will allow it flexibility to cope with cancellations and deferrals, but when the likes of EasyJet founder Stelios Haji-Ioannou start raising concerns about future capital expenditures, you begin to wonder just how flexible Airbus can be.
Suppliers may also be left pondering by how much they need to reduce output when the assembly lines start rolling again.
Needless to say, companies that develop sound strategies to deal with a new normal will be the long-term survivors.
But what will the new normal look like? Will companies choose more teleconferencing, rather than face-to-face meetings in future? Will air travel be priced as a luxury rather than a mode for the masses?
For now, we just do not know. But it is also worth remembering that humans are travellers. Airliners allow us to explore our world, they connect families and power the global economy. That reality has not changed.