Boeing has extended he closure of its production facilities in the Puget Sound region of Washington, which includes the Seattle area and Moses Lake, "until further notice".
The Chicago-based planemaker closed its factories in the region on 23 March after several employees had tested positive for coronavirus, with reports surfacing that one had died of the virus.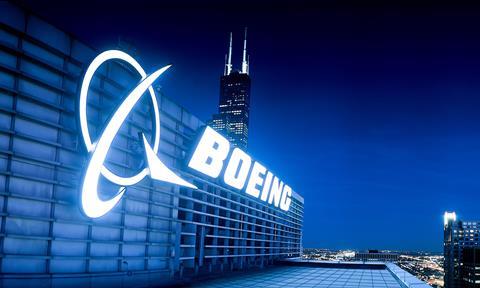 "The health and safety of our employees, their families and our communities is our shared priority," says Boeing Commercial Airplanes president and chief executive Stan Deal in a statement on 5 April. "We will take this time to continue to listen to our incredible team and assess applicable government direction, the spread of the coronavirus in the community and the reliability of our suppliers to ensure we are ready for a safe and orderly return to operations."
The company says that those employees who can work from home should continue to do so, and those who are part of the essential operations should continue to report for shifts. Boeing says that it will continue to implement enhanced health and safety measures such as increased physical distancing, more frequent and thorough cleaning of work and common areas as well as staggering shift times, in order to keep employees safe.
At the time of the initial closures in March, staffers who could not work from home received 10 days of paid leave. Now that those two weeks have passed, it is unclear whether those workers will continue to receive pay during the further suspension of operations.