Your business jet might be the best-equipped on the market, unrivalled in terms of performance, and attractively priced. But if your manufacturer fails to match that with an aftersales service you can rely on to keep your multi-million-dollar asset mission-ready at all times, wherever you are in the world, that value proposition quickly loses its appeal.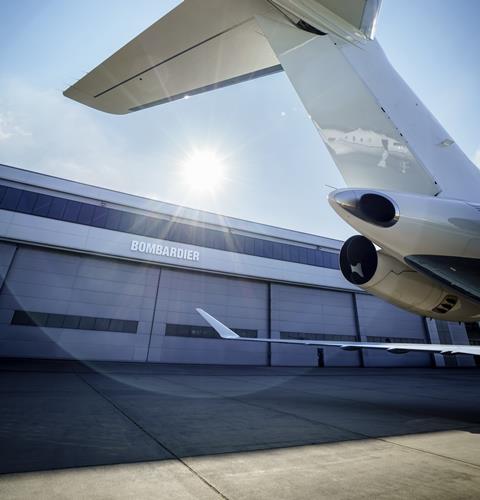 Bombardier believes it supplies best-in-class products as well as the level of support that gives its customers confidence they will never be left in the lurch. In fact, the manufacturer has been spending the past two years investing in its service infrastructure to take, in the words of Anthony Cox, vice-president customer support, "what we were already doing well to the next level."
While the pandemic had a major and long-lasting impact on the commercial airline sector, business aviation bounced back from the crisis remarkably nimbly. In fact, the past 18 months have seen the sector soar to beyond pre-pandemic levels as many one-time airline premium customers sampled private flying for the first time, decided they liked it, and stayed.
While this has been a welcome development for the entire industry, it has come with challenges. "With utilization sky-rocketing, there was a nervousness among some owners about how the manufacturers would support them as we came out of the pandemic," notes Cox. "That is why we redoubled our efforts when it comes to customer support."
Bombardier's efforts are "laser focused" on a number of areas, says Cox. These are AOG (aircraft on ground) response; ensuring its growing network of service centres meet their promise when it comes to price, quality and schedule; improving parts availability; and maintaining the manufacturer's hard-won reputation for building the most reliable business jets on the market.
Key to its customer experience approach is "empowering the team to be creative and reactive", says Cox. With targets of responding to an AOG issue within one hour, developing a return-to-service plan in four hours, and having the aircraft airborne again within 24 hours, Bombardier's staff are encouraged to be confident when coming up with imaginative solutions to keep the customer satisfied.
This means giving coordinators "full access to any part of the organisation and any level of leadership if they experience any roadblock", says Cox. In addition, while Bombardier will try to place aircraft within its own network, if by chance Bombardier resources are not available, "we are agnostic" about who carries out work. The key is returning the jet to service, says Cox. "The client experience is paramount, so we will get creative."
When it comes to scheduled maintenance, Bombardier's footprint is growing significantly, with a larger centre at London Biggin Hill opening this year. The hangar – which can house 14 Globals – is almost as big as the Miami Opa-Locka facility also opening later this year, itself the biggest facility of its type in the Americas. They will be followed by another new facility in Melbourne, Australia that complements the Asia Pacific support following the upcoming expansion of Singapore.
Bombardier's service network is currently able to handle 250 aircraft at any time, and the additional capacity, which is coupled with a drive to recruit and train dozens more maintenance specialists, will help the manufacturer reduce the time owners' assets are not in use. "We want to make sure we get aircraft out the door meeting OEM quality standards, on budget and on time," says Cox.
In terms of the availability of components, inventory is king. During the pandemic, many vendors scaled back on production and this has meant Bombardier has had to work extra closely with its supply chain to restore stocks. "It is all about making sure that when the customer calls, we can ship a part immediately," says Cox. "We have had to manage our way through that."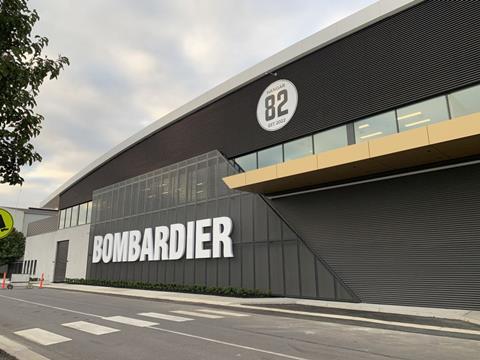 Preparation has been key. "When we started seeing the uptick in 2020, we could see that growth was going to happen fast, so we immediately put a plan in place to hire people and increase parts stock," says Cox. "We deployed our procurement specialists to our vendors to help them prioritise. It means we are in a very good spot and we need to build on that and keep the momentum up."
Feedback sessions with customers have also helped provide valuable pointers. "We track our progress through constant listening," says Cox. "We have sessions where we sit down with the client and try to understand what we can do to improve their experience, particularly in that crucial 180 days after entry into service."
It is important to separate reliability issues – those covered by warranty or ones that need a mechanical fix – from minor niggles, which can include the pre-set on the coffee maker to how the cabin lighting is pre-programmed.
"These are not the sort of issues that show up on reliability data. But they do help us keep that customer happy, as well as helping us with the next evolution of the aircraft," says Cox, who concludes: "Ultimately it is all about ensuring that our owners and operators are as confident in the support they receive as they are in the product itself. That does amazing things for our brand and keeps our customers coming back."