Held under Royal patronage, World Defense Show, from 6-9 March in Riyadh, Saudi Arabia, will include an array of special events. Here are just some that participants can enjoy
Riyadh Defense Forum
The first of its kind in the region, the Riyadh Defense Forum is host- ed by the renowned think-tank, In- ternational Institute for Strategic Studies (IISS). This 5 March event set to kick off World Defense Show, will bring together up to 300 of the most influential military and gov- ernmental figures from around the world for an engaging dialogue on the global defense landscape.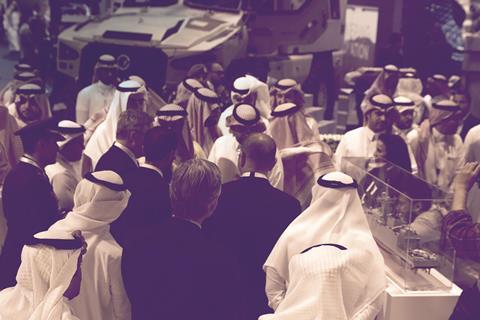 Official delegation programme
This programme has been designed to give exhibitors real opportunities to meet with military and govern- ment representatives at the highest level, and make lasting connections. Some 60 countries will be present, giving exhibitors a chance to show- case their products and capabilities to some of the world's most promi- nent potential customers.
Meet the buyer
A dedicated area at the show will host some 600 meetings bringing together suppliers with buyers and other decision makers. It is open to all exhibitors, giving them the chance to interact face to face with customers. A dedicated team from WDS will match the requirements of buyers with the capabilities of ap- proved suppliers to ensure the best use of time for all concerned.
Meet the KSA government
This is a unique opportunity for an- yone considering investing in Saudi Arabia to meet with key stakehold- ers from the nation's government and defense industry. Those tak- ing part will be able to learn more about the country's defense strate- gy, as well as partnership, tendering and procurement guidelines. Taking place three times a day on the sec- ond, third and fourth days of the show, each 1h session will be led by officials from the General Authority for Military Industries (GAMI), Saudi Arabian Military Industries (SAMI), the Ministry of Defense, and the Ministry of Investment.
Start-up hub and investor-investee programme
This element of the show provides the perfect environment for start- ups to pitch their ideas, products and business strategies to poten- tial investors and partners. Small and medium-size companies from around the world will be able to connect with everyone from ven- ture capital firms to industry lead- ers and public investors.
Future Talent Program
The show will deliver an experience for students considering a career in the defense sector, by highlighting the different types of jobs avail- able, and giving Saudi scholars a platform to network with young professionals and recruiters. The aim is to inspire the next genera- tion of defense industry leaders and STEM professionals, through hands-on interaction with technol- ogies, inspirational speakers, and detailed advice on the various ac- ademic and vocational routes into the sector.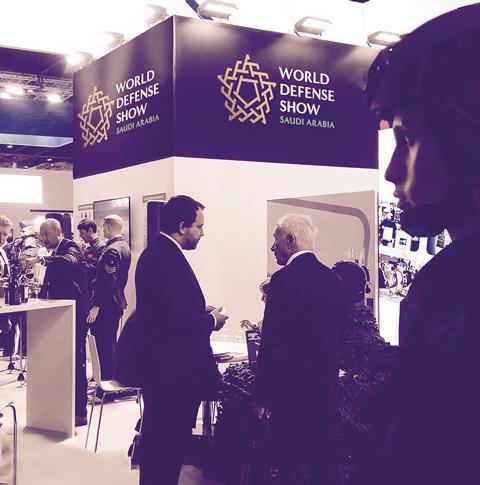 Flying display
One of the most popular features of any air show is its flying display, and, WDS, although an event covering all areas of defense, is no exception. Spectacular aerial demonstrations, using the exhibition site's 3km-long purpose-built runway, will entertain and showcase the capabilities of a range of manufacturers' aircraft to visitors over the four days of the show. Each display will be accom- panied by an expert commentary.
Interoperability demonstrations
The WDS exhibition halls open out to a common courtyard featuring out- door static products on display. An adjacent 23,200 sq m demonstra- tion area will host daily simulations of interoperability in mission-critical scenarios, using equipment from all industry domains. An off-road desert zone will allow exhibitors to provide passenger experiences for potential customers. This unique show feature will bring to life the way various land, air and sea assets can be combined to optimise their effectiveness in the field.
Thought leadership
WDS will bring together global ex- perts and thought leaders across a range of topics, including defense geopolitics, economics, innovation and skills. Daily panels and keynote presentations will cover areas from disruptive technologies to driving defense transformation through innovation. Key Saudi entities are partnering with WDS to deliver the sessions, helping to raise their pro- file on the international stage.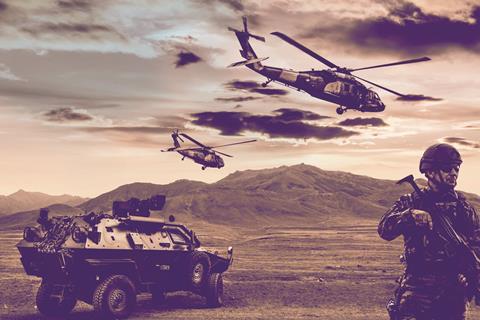 Women in Defense
International Women's Day on 8 March falls during the show, and to mark the occasion a Women in De- fense event will bring together inspi- rational female leaders in the sector from around the world. The event will include keynote presentations, discussions and networking oppor- tunities, all focused on promoting diversity and creating opportunities for women in an industry where they remain largely under-represented. The show organisers feel strongly that empowering women into de- fense careers is crucial, and this un- derpins Saudi Arabia's Vision 2030 objectives. The Women in Defense programme will encourage debate, ideas and initiatives to address the gender imbalance across the sector.
Cultural activities
The cultural programme around the show will take guests on a captivating journey into Saudi Ara- bia's rich cultural heritage. Visi- tors will experience the country's famed hospitality, arts, literature and values. Events range from tra- ditional live music and dance to an unmissable display of falconry. For those with time to explore more of this fascinating nation, there will be information on tourist attractions in Riyadh and beyond, including Diri- yah, a UNESCO World Heritage Site.
Badge registration is live for visitors to attend the show. Apply early to secure a complimentary one-year multi-entry visa with your pass. To learn more, visit www.worlddefenseshow.com