Flight controls specialist Moog is at Singapore fresh from the December acquisition of eVTOL aircraft developer SureFly.
Previously owned by US electric ground vehicle specialist Workhorse, Moog bought the SureFly operation for $5 million, which, says Roger Shuler, director of marketing and strategy development, included "some pretty interesting intellectual property and engineers".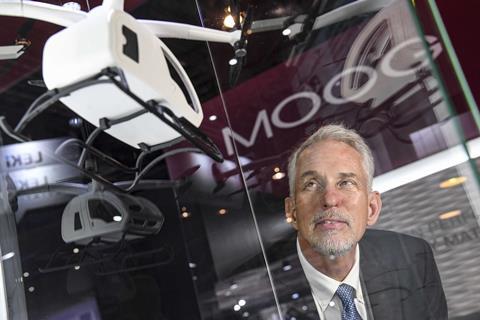 Although Moog had some interest in electric aircraft "now we are really taking a big step forward in that technology", says Shuler.
SureFly had been developing its own battery-powered urban air mobility vehicle, but Shuler says the acquisition is driven more by an interest in electric power systems rather than a complete aircraft.
However, Moog this year will use a demonstrator vehicle to highlight the potential of an autonomous electric-powered aircraft for US military customers capable of performing resupply or casualty evacuation missions.
Additionally, Moog is continuing to work with Workhorse on the latter's HorseFly small cargo drone which is designed for autonomous last-mile package delivery.