Brazil's Gol Airlines will pay $41.5 million to US authorities stemming from corruption charges relating to violations of the US Foreign Corrupt Practices Act (FCPA) in 2012 and 2013.
The US Securities and Exchange Commission (SEC) said on 15 September that the carrier "bribed prominent Brazilian government officials in exchange for certain favourable payroll tax and aviation fuel tax reductions". In Gol's internal record-keeping, these payments were characterised as legitimate business expenses".
Gol adds that those payments totalled approximately $3.8 million, and went to "politically exposed persons, including Brazilian government officials".
"This case highlights the need for internal accounting controls that are effective for transactions initiated at all levels of an organization," says Charles Cain, the SEC's FCPA unit chief. "Here, Gol's internal accounting controls were particularly ineffective for transactions initiated by those at its highest levels."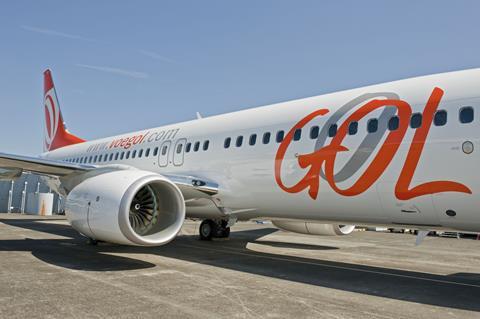 "Gol also agreed to enter into a deferred prosecution agreement with the US Department of Justice and to pay more than $87 million to settle criminal charges," SEC adds, but the carrier will only actually pay a fraction of the total amount, owing to its distressed financial state.
"The SEC and the DOJ waived payment of all but $24.5 million and $17 million of Gol's payment obligations, respectively," SEC says. "Gol will pay approximately $3.4 million in additional penalties or restitution to Brazilian authorities."
An initial $12.6 million will be paid to DOJ and SEC this month, with the remainder of the payments due periodically over a two-year period, the Sao Paulo-based carrier adds.
"DOJ agreed to a three-year deferred prosecution agreement in which no compliance monitor will be required and Gol agrees to report to DOJ annually for three years regarding remediation and implementation of compliance measures related to its anti-corruption policies, procedures, and practices," the airline adds.
Gol says that it has "fully cooperated with all relevant authorities in the United States and Brazil" and that "none of Gol's current employees or management were aware of any illegal purpose behind any of the identified transactions or of any illicit benefit to Gol arising out of the investigated transactions".
It had concluded its own external and independent investigation into the matter in April 2017.
Gol will report third quarter earnings on 27 October.