Southwest Airlines' president and chief operating officer Mike Van de Ven will be stepping down from both of his leadership posts in the coming months.
The Dallas-based carrier said on 26 September that current chief commercial officer Andrew Watterson will move to the COO position on 1 October and chief executive Bob Jordan will assume the post of president on 1 January 2023.
Van de Ven will become an "executive advisor" for the airline at the beginning of 2023.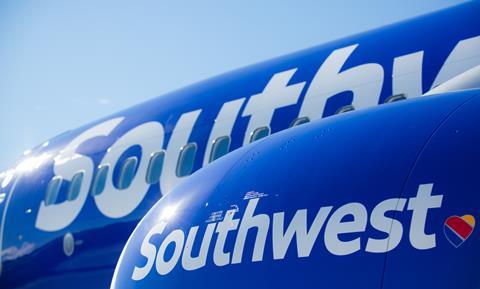 "Mike has spent more than 16 years overseeing our operation as chief of operations and chief operating officer, helping to usher in a new era for Southwest Airlines through a series of major initiatives, including modernizing our fleet, achieving ETOPS certification, and allowing us to expand our footprint to Hawaii - just to name a few - all the while serving as a champion for our people," says Jordan.
"Mike has led with heart while playing a critical role in transforming our operational capabilities to enable our growth and prosperity," he adds.
Backfilling Watterson's CCO role will be Ryan Green, who is currently chief marketing officer. He will maintain his responsibilities for marketing and customer experience and engagement. Chief communications officer Linda Rutherford will be promoted to chief administration and communications officer. Both roles will be effective from the beginning of October.
Van de Ven will spend the next several months working with the team to transition his current duties, Jordan says.
Earlier this year, long-time chief executive Gary Kelly handed the company's reins over to Jordan. The airline veteran had been at Southwest for 36 years, spending about half of those as chief executive. He remains Southwest's executive chairman.
Southwest Airlines will report third quarter results on 27 October.