Brazilian low-cost carrier Gol posted record revenue of R$4 billion ($750 million) and the highest yields in its history during the third quarter.
Gol's revenue for the three months ending 30 September 2022 was more than double that in the same period last year, and 8% above its revenue in the third-quarter of pre-pandemic 2019.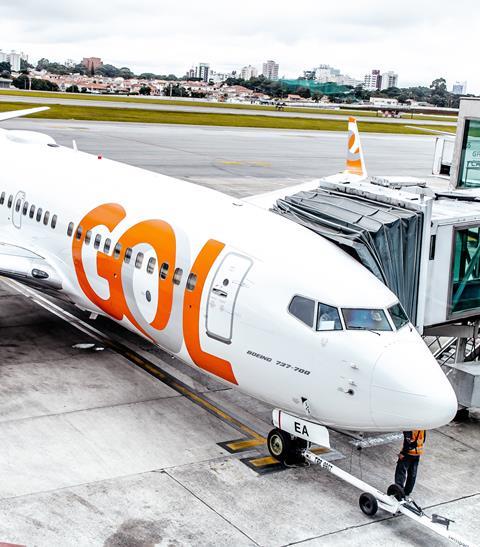 That was achieved on carrying 6.9 million passengers during the quarter – 39% more than in the same period last year but still 29% less than in the 2019 quarter. The strong revenue performance in part reflected record yields, which increased 4.5% from the second quarter.
Gol chief revenue officer Eduardo Bernardes says: "This quarter we focused on consolidating our revenue base and shifting our domestic network to more-profitable flights with higher load factors during the high season."
Operating costs rose 48% compared to the third quarter of 2019, driven by a near trebling in jet fuel expenses.
The faster revenue growth enabled Gol to post an operating profit of R$40 million for the third quarter – compared to a loss of R$753 million at the same stage last year. However it did though record a recurring net loss for the period of R$596 million.