Guangzhou-based GAMECO will open two Boeing 767 passenger-to-freighter production lines, becoming the first MRO provider in China to join the Boeing Converted Freighter (BCF) programme for the 767-300.
The announcement, made during the 2021 edition of Airshow China in Zhuhai, will also see GAMECO become China's first MRO provider to run conversion lines for both the 737-800, as well as the 767-300.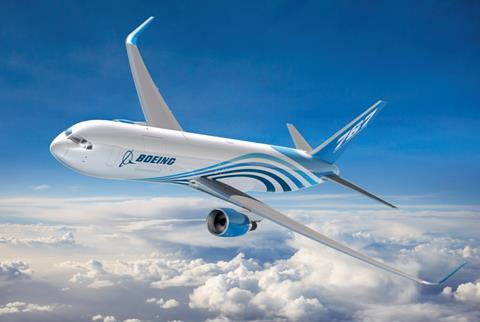 The Chinese MRO first began work on the 737-800BCFs in late-2019, and steadily ramped up production capacity by opening two more lines in its Guangzhou base.
The 767 conversion lines will also be sited in Guangzhou, says GAMECO chief Norbert Marx.
Adds Marx: "The introduction of the 767-300BCF program further grows GAMECO's regional presence and enhances our strategic focus around meeting the strong customer demand. We will open the 767-300BCF conversion lines in our new hangar."
Boeing vice president for commercial sales and marketing China Peter Gao says: "It was mutually beneficial to continue building our relationship with GAMECO to provide additional conversion capacity for the 767-300BCF while supporting growth in the region."
According to the North American airframer's long-term projections, the Asia region will account for a significant proportion — at 40% — of the 520 converted widebody freighters over the next 20 years.
Boeing adds that the 767-300BCF has more than 95 orders and commitments to date.