Dassault hopes to begin gradually recommencing production at its French facilities in the coming days following an agreement with workforce unions.
Final assembly of Rafale combat aircraft and Falcon business jets has been suspended since 18 March, with parts manufacturing similarly halted four days later, in the light of the coronavirus pandemic.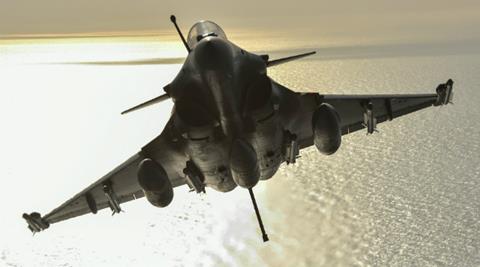 In a memo to the workforce, Dassault chief executive Eric Trappier says that a meeting with employee representatives took place on 26 March where the company presented the safety measures being deployed at its sites to allow workers to return.
"Constructive exchanges took place with the social partners, illustrating that we were facing this unprecedented crisis together," says Trappier.
The "vast majority" of trade unions were "in favour of resuming activity according to the scenario outlined", he says.
Details of the recovery plan will be presented by local representatives at each plant on 31 March and 1 April, with the intention of "welcoming the teams from Friday, April 3".
Implementation of the safety measures "should enable us to gradually resume our priority activities" in a "secure manner" across all sites but with "a limited number of employees", says Trappier.
However, he cautions that the crisis will be "long, well beyond the peak of contamination, and its economic impact is likely to be particularly severe."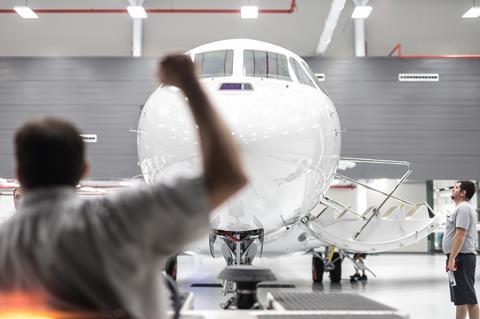 To cope with the anticipated economic downturn, Dassault is attempting to agree a package of measures with its trade unions, which could include short-time working or holidays.
"We will have to arm ourselves with patience, courage and a sense of responsibility to get through this exceptionally serious ordeal," Trappier adds.
Dassault's final assembly facility for both civil and military aircraft is in Merignac near Bordeaux, although it has another seven sites throughout France.