Boeing's commercial aircraft order backlog declined by 28 in February as customers cancelled deals for 737 Max, 787s and 777s, and converted Max orders to other types.
The cancellations include 11 aircraft nixed by Air Canada, which still has orders for 26 Max remaining, says Chicago-based Boeing.
Japan Investment Advisor cancelled orders for 10 737 Max in February, Gulf Air cancelled four 787 orders, LATAM cancelled one 777 order and an unnamed Boeing Business Jet customer cancelled one 737 Max order.
Additionally, Air Lease converted orders for 9 737 Max to orders for three 787s and Oman Air converted 10 737 Max orders to four 787s, Boeing says.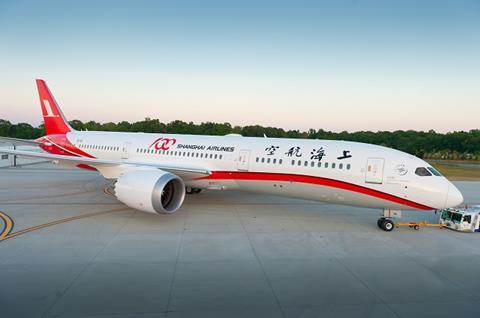 During February, Boeing took orders for 18 aircraft, including one 767 and 17 787s.
The 787 orders include the Air Lease and Oman Air conversions and an order for 10 of the jets from an unidentified customer, according to Boeing.
FedEx ordered the single 767.
When accounting for cancellations and conversions, Boeing has taken 18 new aircraft orders in 2020.
Boeing ended February with 5,351 orders on its backlog, down from 5,393 at the end of January, it says.
In February, the company delivered 17 aircraft, up from 13 in January. The February deliveries including one 737NG-based P-8 Poseidon to the US Navy, three 767Fs, one 777 and 12 787s, it says.