Bangkok Airways trimmed its second-quarter operating loss, as revenue increase outpaced a steady rise in costs.
For the three months to 30 June, the Thai carrier posted an operating loss of Bt440 million ($12.5 million), a slight improvement over the Bt587 million loss in the same period last year.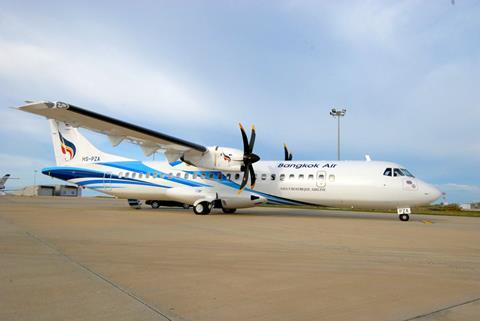 Revenue for the quarter jumped nearly 75% year on year to Bt2.5 billion, outpacing a 64% increase in expenses at Bt3.2 billion.
Bangkok Airways attributes the rise in revenue to a significant seven-fold increase in passenger travel revenue, following the easing of travel restrictions.
During the quarter, Bangkok Airways flew about 535,000 passengers, five times higher year on year. Capacity grew fourfold, while traffic increased by more than five times year on year.
The increase in expenses is due mainly to a rise in fuel prices, the airline adds.
For a six-month period, Bangkok Airways also narrowed its operating loss - at Bt1.27 billion compared to 2021's Bt1.34 billion.
Revenue for the half-year rose 49% year on year to Bt4.2 billion, again outpacing an increase in expenses, which grew about 42% to Bt5.6 billion.
While travel demand is expected to be robust, Bangkok Airways, in brief remarks, warns of potential challenges in the near term.
It states: "Although overall tourism has recovered, the global economy still faces inflation from the Russia and Ukraine war. [We are also] closely monitoring the Monkeypox epidemic."