UK budget carrier EasyJet is consolidating flights from various airports, cutting departures in order to counter operational problems caused by staffing and supply-chain issues during post-pandemic ramp-up.
It says the industry is suffering personnel shortages, longer aircraft turnaround times, knock-on delays and cancellations.
"A very tight labour market for the whole eco-system including crew, compounded by increased [identification] check times, has reduced planned resilience further," it says, pointing out that flight caps are being introduced at London Gatwick and Amsterdam.
EasyJet says it is "pro-actively consolidating" a number of flights across affected airports.
"This provides customers with advance notice and the potential to rebook onto alternative flights," it says, claiming it should be able to rebook the "vast majority" within 24h.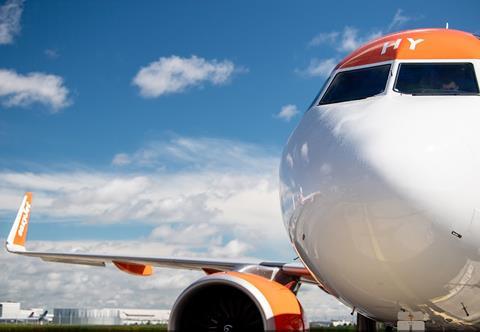 Chief executive Johan Lundgren has apologised for the airline's inability to provide a reliable operation to some customers.
"The ongoing challenging operating environment has unfortunately continued to have an impact which has resulted in cancellations," he says.
EasyJet says it expects capacity for the third quarter – the three months to 30 June – to be around 87% of the pre-crisis levels in 2019, rising to 90% in the fourth quarter to 30 September.
"There will be a cost impact from disruption, coupled with the enhanced resilience EasyJet is putting in place this summer, from additional wet-leased aircraft, crew costs and airport charges," the carrier adds.
It says the measures will increase the ex-fuel unit-cost guidance previously provided to investors, but adds that it believes the issues are a "one-off" during summer 2022 and that greater preparation will be in place for peak periods next year.
For the third quarter the airline aims to operate around 140,000 flights and transport 22 million passengers. It says the fourth-quarter booking position is "broadly in line" with that achieved at the same point in 2019.