The parent company of low-cost carrier Indonesia AirAsia widened its operating loss for the first quarter, amid a revenue plunge from the coronavirus pandemic.
For the three months ended 31 March, AirAsia Indonesia reported an operating loss of Rp685 billion ($47 million). This compares to the Rp353 billion operating loss it disclosed in 2020.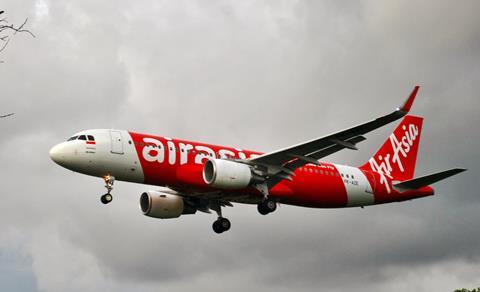 The company saw its quarterly revenue plummet 83% year on year to Rp224 billion, outpacing a 46% drop in costs, which came in at Rp909 billion.
As with other carriers in the region, passenger revenue was worst-hit, as travel restrictions put a halt on international travel, and dampened domestic travel demand.
While costs fell amid reduced flying activity, the company saw an uptick in what it labelled "other operational expenses", taking a hefty Rp215 billion charge in foreign exchange losses for the quarter.
AirAsia Indonesia ended the quarter with slightly more cash and cash equivalents on hand, at Rp21.3 billion, compared to Rp18.7 billion when the year began.
However, this was still a small fraction of the cash it had a year ago, when it ended the first quarter of 2020 with Rp134 billion.
Auditors in early June cast "significant doubt" on the loss-making carrier's ability to continue as a going concern, after noting that the company's liabilities exceeded their assts by about Rp4.8 trillion.