Israeli leisure carrier Israir has received another approach from a potential acquirer, YH Dimri Investments, the trustee for the airline's divestment has disclosed.
YH Dimri is a holding firm with interests including construction and real estate.
It has submitted a bid for Israir based on a 141 million shekel ($43.4 million) cash payment, describing its offer as "binding and irrevocable".
The company says the purchase would be made from its own "independent sources", and provide confirmation of its earnings, adding that it will waive the $5 million loan relating to its parent company IDB.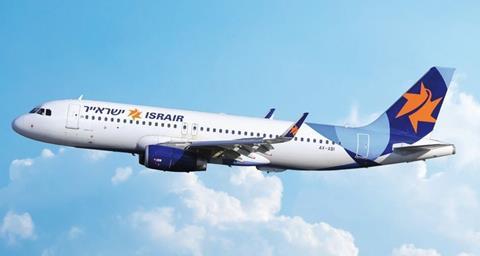 Israir's trustee has so far focused on five bids for the airline, with the various parties making adjustments and improvements to their offers. BGI Investments' offer has been highlighted by the trustee as the leading contender.
But the latest offer, from the firm backed by entrepreneur Yigal Dimri, appears to be a significant bid.
Another late bid, a joint proposal from companies identifying themselves as Wadiah Capital and Amrock Group, has been scrutinised by the trustee, which informed the bidders on 7 December that – despite the late submission, and the potential disruption to the process – they had not offered a bank guarantee.
Communication between the two sides also indicates that Amrock Group has been forced to respond to queries from the trustee about other issues arising from information published online – information which Amrock has dismissed as "unqualified", without elaborating on its nature.