Philippine Airlines has informed its lessors of a plan to file for Chapter 11 bankruptcy protection in the USA by the end of May, three people with knowledge of the matter tell Cirium.
"They are going to file before the end of May as long as they have the requisite support from creditors in terms of the majority they need to get it through and the prearranged fashion they're going for," says one of the people.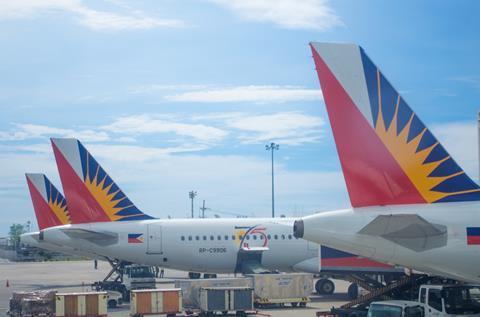 PAL is putting together a prearranged insolvency, which the person describes as a "halfway house" between a pre-pack and the freeform filing that, for example, some of the Latin American carriers have used.
"There are milestones and there are things that the airline then would have to do, there are commitments and DIP [debtor-in-possession financing] that have to materialise," the person adds.
"The DIP funding would have to come through and all of that is negotiated with the lawyers. That's the approach they are taking."
Norton Rose Fulbright is the airline's counsel on the restructuring. Seabury Capital has been hired as a restructuring adviser.
PAL tells Cirium: "We're not able to provide any details or confirmation on the type or scope of any planned restructuring at this point. Our management and stakeholders continue to work on the comprehensive restructuring and we will make the needed disclosures at the proper time, once details are finalised."
The airline adds: "What we can say is that we continue to build up our operations gradually on both international and domestic routes. The surge in Covid cases and related travel restrictions have been a setback, forcing us to cancel numerous international flights in the past two months, but we hope to get back to incremental expansion as the outbreak abates and our authorities revoke some of the restrictions."
PAL has had a Chapter 11 filing on the cards since at least the fourth quarter of 2020. Like many struggling airlines around the globe and in Southeast Asia, the airline has been in talks with its lessors for months about restructuring leases. Cirium understands PAL is looking to reduce its leased fleet and seeking more favourable lease terms on the leased aircraft it decides to keep.
Nineteen lessors are exposed to PAL to the tune of 49 aircraft, Cirium fleets data shows.